A Houston narc gets hit with a murder charge for lying to a judge to get a no-knock search warrant in a fatal drug raid, Detroit police raid themselves to gather evidence of corruption in their now disbanded dope squad, and more.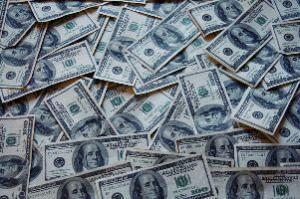 In Detroit,
police investigators seized records and computer data last Thursday
-- from their own department. The raid was part of an ongoing internal probe into corruption allegations aimed at the department's drug operations. This latest investigation into the Narcotics Section, which was shuttered in 2014 because of rampant corruption, comes after a large shipment of drugs that had been seized in Detroit was switched for another substance by the time it got to Chicago for a court hearing, Craig said. That same day, a longtime narcotics officer, Michael Mosley, was indicted in federal court Thursday on charges related to allegations that he took a bribe from a drug dealer, who left the cash in the backyards of abandoned Detroit houses.
In Houston, a former Houston Police narcotics officer was arrested last Friday on murder charges over his central role in a drug raid that left two innocent homeowners dead and five police officers wounded. Gerald Goines is accused of lying to a judge about an informant buying heroin at a house where the raid occurred so he could obtain a no-knock search warrant. Goines has admitted in court documents there was no informant. No heroin was found at the home of Dennis Tuttle and Rhogena Nicholas, who were both shot multiple times after Tuttle confronted the intruders with a weapon.
In Chesapeake City, Maryland, a Curtis County jail deputy was sentenced Monday to 2 ½ years in federal prison on charges he smuggled heroin, cocaine, cellphone batteries, electronic cigarettes and superglue into the jail. Deputy Jenis Leroy Plummer Jr., 34, went down after jail officials grew suspicious and placed him under surveillance. They then saw him pick up a package containing electronic cigarettes, two baggies of white powder, and a container of KrazyClue. In all, Plummer smuggled about an ounce of heroin and an ounce of cocaine into the jail, netting himself about $6,500.