Steny Hoyer goes last century with his embrace of the gateway theory, Louisville ends small-time pot busts, and more.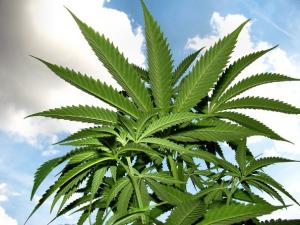 Top House Democrat Uses Gateway Theory to Oppose Marijuana Legalization
. House Majority Leader Steny Hoyer (D-MD), the second highest ranking Democrat in the House, wrote Monday that he has yet to embrace marijuana legalization because he believes it is a gateway to "harder, more harmful drugs." Hoyer noted that he supported medical marijuana and marijuana decriminalization, but remained leery of legal weed. "I still have concerns on this after speaking to people who deal with drug abuse and rehabilitation issues and particularly after learning of the drug's harmful consequences as a threshold drug that leads to the use of harder, very harmful drugs," Hoyer wrote, using alternative language to describe the long-discredited gateway drug theory.
Washington State to Overhaul Legal Marijuana. The state's Liquor and Cannabis Board is proposing changes five years after the state legalized marijuana. "Cannabis 2.0" would overhaul industry rules to boost minority ownership of pot businesses, pave the way for home delivery of medical marijuana, and let the smallest commercial growers increase the size of their operations to become more competitive. The board has proposed two bills for the next session of the legislature: one would create a social equity program to increase minority ownership, while the other would allow small producers to sell medical grade marijuana direct to the state's 36,000 patients, who have long complained they have a hard time finding medical grade marijuana because it requires additional testing for pesticides and heavy metals.
Louisville Ends Small-Time Pot Arrests. Small-time marijuana possession will no longer be prosecuted in Jefferson County, home of Kentucky's largest city, the county attorney's office announced Wednesday. Jefferson County Attorney Mike O'Connell cited racial disparities for the change. "For me to be a minister of justice, I cannot sit idly by when communities of color are treated differently." Following the announcement, Louisville Police Chief Steve Conrad said he will instruct his officers to not "routinely write citations for this specific offense."