The Defense Department makes it crystal clear that service members can't use CBD products, Hawaii's governor fails to veto a decriminalization bill -- thus allowing it to become law -- and more.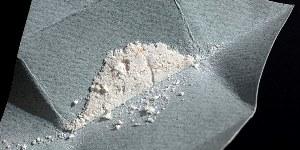 Marijuana Policy
Hawaii Decriminalizes as Governor Fails to Veto Bill. A decriminalization bill passed earlier this year by the legislature became law on Tuesday without the signature of Gov. David Ige (D). Ige didn't sign the bill, but neither did he veto it, so now it has become law. The bill decriminalizes the possession of up three grams of marijuana with a fine of up to $130. The new law will go into effect on January 11, 2020.
Hemp
Defense Department Bars Service Members from Using Hemp-Derived CBD. The Defense Department is making crystal clear that members of the armed forces are not allowed to use cannibidiol (CBD). "It's completely forbidden for use by any service member in any of the services at this point of time," said Patricia Deuster, director of the Human Performance Laboratory at the Uniformed Services University of the Health Sciences in Bethesda, Maryland.
Heroin and Prescription Opioids
White House Announces Actions to Crack Down on Trafficking of Fentanyl and Synthetic Opioids. The Office of National Drug Control Policy (ONDCP -- the drug czar's office) announced Wednesday that it had sent a series of advisories to help domestic and foreign businesses protect themselves from being used to traffic illicit fentanyl and "foster deeper public-private collaboration to curb the production and sale of illicit fentanyl, fentanyl analogues, and other synthetic opioids." The advisories are focused on four facets of the trafficking of illicit fentanyl, fentanyl analogues, and synthetic opioids destined for the United States: manufacturing, marketing, movement and money. It also announced that it is "identifying two Chinese nationals and a China-based Drug Trafficking Organization as significant foreign narcotics traffickers pursuant to the Foreign Narcotics Kingpin Designation Act (Kingpin Act) and designated one associate and a China-based entity for being owned or controlled by one of the Chinese nationals."