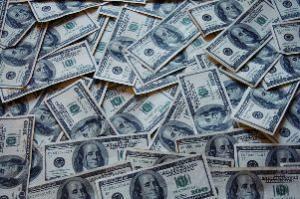 A California police department pays for its crooked cops' misbehavior, a former Rio Grande Valley cop heads to prison for escorting drug shipments, and more.
In Rohnert Park, California, the Rohnert Park Police Department settled a lawsuit Monday against it by paying out $415,000 to a man who was stopped and had pounds of legal marijuana seized by city police operating well outside their jurisdiction. A second lawsuit alleging similar corrupt activities by Rohnert Park police was filed on Tuesday. A number of drivers have come forward to say that those officers stopped and threatened them and unlawfully seized their legal marijuana.
In Charleston, West Virginia, a former state prison guard pleaded guilty last Wednesday in a scheme to smuggle methamphetamine into jail. John Edward Roach II entered the plea in federal court to possession with intent to distribute meth. Roach was paid $2,000 and given four ounces of meth by an undercover agent posing as a drug trafficker and was arrested before the meth was taken to the jail.
In Rio Grande City, Texas, a former Rio Grande City police officer was sentenced last Monday to 14 years in federal prison for assisting drug traffickers. Ramon De La Cruz was convicted of escorting drug shipments while on duty in an investigation that lasted six years and resulted in the convictions of 23 people.