A federal financial institution has given the thumbs up to banking services for the hemp industry, a potential Philadelphia safe injection site is the subject of a court battle, and more.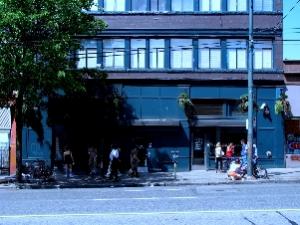 Hemp
Feds Give Guidance on Hemp Banking. The National Credit Union Administration (NCUA) released updated guidelines Monday for banking in the hemp industry. The NCUA said that providing financial services to hemp businesses is allowable because the crop and its derivatives were legalized under the 2018 federal farm bill. The NCUA also cheered the new guidelines: "Lawful hemp businesses provide exciting new opportunities for rural communities," NCUA Chairman Rodney Hood said. "I believe today's interim guidance keeps with the mission of the nation's cooperative credit system to serve people who have been overlooked and underserved."
South Dakota Governor Submits More Than 300 Questions to Panel Studying Hemp. Gov. Kristi Noem (R) vetoed a hemp bill earlier this year, and she apparently still has a lot of questions -- more than 300 of them. On Monday, her office submitted 315 questions to the state House and Senate leaders who are doing a study of hemp legalization this summer. "As leaders, we must have answers to how any new law will be implemented effectively and how it will impact our state," Noem said. She added that it "could be reckless to introduce a product that has serious implications on the health and safety of the next generation."
Harm Reduction
Court Hearing on Philadelphia Safe Injection Site Underway. The legal battle over a potential safe injection site in Philadelphia has begun with a federal judge presiding over the opening salvos Monday. The judge is hearing a request from US Attorney for the Eastern District of Pennsylvania Bill McSwain for a preliminary injunction to prevent the nonprofit group Safehouse from opening a site on the grounds that it would violate federal law. No ruling has been issued.