Trump pushes his threat to close down the border into the future, migrant workers in the state-legal marijuana industry are being denied citizenship, New Hampshire is one step closer to marijuana legalization, and more.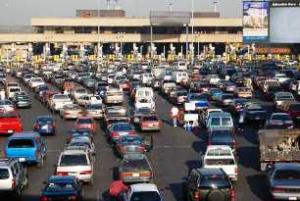 Marijuana Policy
Legal Marijuana Industry Workers Are Being Denied Citizenship. At least two immigrant workers in Colorado's state-legal marijuana industry have been denied citizenship under a US Citizenship and Immigration Services policy that automatically denies citizenship to immigrants working in a business that involves a Schedule I drug. Denver Mayor Michael Hancock (D) has sent a letter to Attorney General William Barr (R) advocating for a change in the policy.
Arkansas Decriminalization Bill Stalled. A bill to make possession of an ounce or less of marijuana an administrative infraction instead of a misdemeanor failed to advance out of the House Judiciary Committee Thursday. Instead, bill sponsor Rep. Charles Blake (D-Little Rock) pulled HB 1972 after the committee requested more research instead of passing it.
New Hampshire House Approves Legalization Bill. The House voted 200-163 Thursday to approve HB 481, which would legalize marijuana in the Granite State. The bill's tax structure was amended in the House. Instead of a $30 an ounce tax as originally proposed, the bill now contains a 5% tax at the wholesale/cultivation level and a 9% tax at the retail level. The bill now heads to the Senate, where Democrats hold a 14-10 majority. Gov. Chris Sununu (R) remains opposed to legalizing marijuana.
Washington Bill Would Change Penalty for Sales to Minors from Felony to Misdemeanor. A bill to drastically reduce the penalty for sales to minors has passed the House and is now before the Senate Rules Committee. Under current law, any sales to minors is a felony, but HB 1792 would take that penalty from a felony down to a misdemeanor—unless the seller knew the buyer was a minor.
The Border
Trump Gives Mexico a Year to Stop the Flow of Drugs, Migrants. Retreating from his vow to shut down the US-Mexico border this week President Trump now says he will give Mexico a year to end the flow of migrants and illicit drugs across the border. If the problem persists, he said, he will impose auto tariffs, and if that doesn't work, he will then shut the border. "You know I will do it. I don't play games. ... so we're doing it to stop people. We're gonna give them a one-year warning, and if the drugs don't stop, or largely stop, we're going to put tariffs on Mexico and products, in particular cars. The whole ballgame is cars. ... and if that doesn't stop the drugs, we close the border," Trump told reporters at the White House. That is a significant retreat from his vow on March 29 to close the border "next week."