An Arizona Walmart worker wins a drug testing case, CBD bills are on the move, no edibles for North Dakota, and more.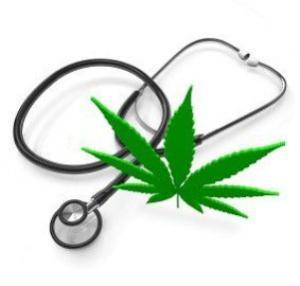 Alabama
Alabama Medical Marijuana Bill Filed. More than a dozen legislators have filed HB 243, the CARE Act, which would create the Alabama Cannabis Commission, establish a patient registry system, and extend an earlier law that allowed the University of Alabama-Birmingham to study the effects of CBD on epileptic patients. This bill would allow for the use of medical marijuana, not just CBD.
Arizona
Arizona Federal Judge Rules for Medical Marijuana-Using Walmart Worker. An Arizona federal district court judge ruled March 19 that Walmart wrongfully fired a long-time employee who was a medical marijuana patient after a drug test returned positive results for marijuana because the company did not establish through expert evidence that she was impaired by marijuana at work. The court held that Walmart's action violated protections in the Arizona Medical Marijuana Act.
Georgia
Georgia Legislature Approves CBD Oil Access Bill. Both the House and the Senate have now approved HB 324, which makes it legal to possess CBD cannabis oil and bring it across state lines. The bill also sets up a framework for the growth and sale of CBD cannabis oil in the state. Currently, state law allows the use of CBD oil, but there is no way for patients to obtain it.
Kansas
Kansas CBD Oil Bill Passes House. The House passed HB 2244 last Wednesday. The bill would allow parents of minor patients to travel to Colorado to obtain CBD oil and bring it back to Kansas legally.
New Mexico
New Mexico Regulators Reaffirm Support for Medical Marijuana for Opioid Users. The state's Medical Cannabis Advisory Board voted 4-0 Friday to reaffirm its support for making medical marijuana available for people struggling with opioid addiction. That increases the pressure on Gov. Michelle Lujan Grisham (D) to have the state's health secretary add opioid addiction as a qualifying condition.
North Dakota
North Dakota Senate Rejects Allowing Edibles. The Senate last Monday narrowly rejected HB1364, which would have allowed medical marijuana patients to buy and use edible products. The measure had passed the House and actually won majority support in the Senate but fell short of the two-thirds majority required to amend a recent ballot measure. Senators expressed fears children would get access to the drug.
South Carolina
South Carolina Senate Panel Advances Medical Marijuana Bill. A subcommittee of the Senate Medical Affairs Committee approved SB 366, the Compassionate Care Act, on a 5-1 vote on March 19. The vote came after the subcommittee accepted amendments aimed at easing law enforcement opposition to the bill, among them, banning certain transportation workers from participating, working toward a better method of detecting marijuana-impaired driving, and tightening the definition of a debilitating condition. The bill now goes before the full committee before heading for a Senate floor vote.
West Virginia
West Virginia Governor Vetoes Medical Cannabis Vertical Integration Bill, But Fix May Appear on Special Session Call. Gov. Jim Justice (R) has vetoed a bill that would allow vertical integration of medical marijuana businesses. The measure, HB 2079, may, however, be taken up in a special session set to resume in May.