China bans all fentanyl variants, Sri Lanka is to resume drug executions, marijuana sentencing reform bills advance in Iowa and Texas, and more.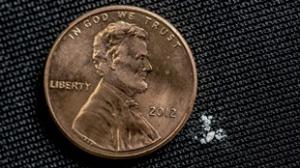 Marijuana Policy
Federal Bill Filed to Protect Legal Marijuana States. For the fifth consecutive congressional session, Rep. Diana DeGette (D-CO) has filed a bill to block the federal government from going after states that have legalized marijuana. The Respect States' and Citizens' Rights Act would amend the Controlled Substances Act to exempt states with legal marijuana from federal intervention. The bill is not yet available on the congressional website.
Arkansas Decriminalization Bill Filed. Rep. Charles Blake (D-Little Rock) and cosponsors filed HB 1972 on Monday. The measure would decriminalize the possession of up to an ounce of marijuana with a maximum $200 fine. Currently, possession of up to four ounces is a misdemeanor punishable by up to a year in jail.
Iowa Bill to Reduce Pot Penalties Advances. A bill that would reduce penalties for possessing five grams of weed or less passed the Senate Monday on a 40-8 vote. SF 378 would move possession of five grams or less from a serious misdemeanor to a simple misdemeanor. The bill now heads to the House.
Texas Decriminalization Bill Advances. A bill to decriminalize small-time pot possession was approved by the House Criminal Jurisprudence Committee on Monday. HB 63 would reduce criminal penalties for low-levels of marijuana possession, allowing a person carrying cannabis to receive two civil penalties before facing misdemeanor charges. The next step is a House floor vote.
Harm Reduction
New Jersey Speeds Access to Opioid Addiction Medication. The state's Human Services Commissioner announced that beginning this week, Medicaid recipients will no longer have to wait for approval from an insurance company before a doctor can prescribe them medication-assisted treatments. Previously, people faced delays as doctors submitted paperwork and waited for an okay from the patient's Medicaid managed-care plan.
DC Police, Community Groups Will Get 76,000 Naloxone Kits. The city of Washington, DC, has purchased 76,000 kits of naloxone, the opioid overdose reversal drug. The kits will be distributed to police officers and community health organizations by September 30. Last year, the District saw more deaths from drug overdoses than from homicides.
International
China Bans All Types of Fentanyl. Chinese officials said Monday that the country is banning all variants of fentanyl by declaring them controlled substances under Chinese law. The move makes good a pledge Premier Xi Jinping made to President Trump late last year. The move could slow the supply of the drug and its variants to the US, where it is implicated in tens of thousands of overdose deaths. But the ban does not cover precursor chemicals, which are often sent to Mexico, where traffickers use them to produce fentanyl.
Sri Lanka Burns Cocaine Haul as President Announces First Executions in Decades. President Maithripala Sirisena used the public burning of seized cocaine to announce the first executions in decades as part of a crackdown on drugs. 'To curb the illegal drug menace, it is necessary to implement the death penalty," he said. "The death penalty will be implemented in the coming days. The list has been prepared and we have decided on the date too. The move toward a drug crackdown has been criticized by human rights groups and the European Union.