Pot legalization fails to make the budget in New York, New Mexico regulators reaffirm their support for medical marijuana for people addicted to opioids, Israel pot decriminalization is now in effect, and more.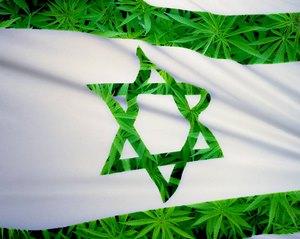 Marijuana Policy
New York Budget Proposal Doesn't Include Marijuana Legalization. Marijuana legalization will not be fast-tracked as part of the state's budget because lawmakers could not reach agreement by April 1, but Gov. Andrew Cuomo says the state will pass it by June. "We will get marijuana done, it's not a question of political desire, it's a question of practical reality of how you put the new system in place," Cuomo said.
Medical Marijuana
Georgia Legislature Approves CBD Oil Access Bill. Both the House and the Senate have now approved HB 324, which makes it legal to possess CBD cannabis oil and bring it across state lines. The bill also sets up a framework for the growth and sale of CBD cannabis oil in the state. Currently, state law allows the use of CBD oil, but there is no way for patients to obtain it.
New Mexico Regulators Reaffirm Support for Medical Marijuana for Opioid Users. The state's Medical Cannabis Advisory Board voted 4-0 Friday to reaffirm its support for making medical marijuana available for people struggling with opioid addiction. That increases the pressure on Gov. Michelle Lujan Grisham (D) to have the state's health secretary add opioid addiction as a qualifying condition.
West Virginia Governor Vetoes Medical Cannabis Vertical Integration Bill, But Fix May Appear on Special Session Call. Gov. Jim Justice (R) has vetoed a bill that would allow vertical integration of medical marijuana businesses. The measure, HB 2079, may, however, be taken up in a special session set to resume in May.
International
Israel Marijuana Decriminalization Now in Effect. Marijuana possession is decriminalized as of April 1. Under new guidelines, possession of small amounts of marijuana in private homes will no longer be treated as an offense, criminal or otherwise. Public possession will generate a fine of around $275, with that fine doubling for a second offense within five years. Only if someone commits a third public possession offense within seven years will he face the possibility of criminal prosecution.