The Northern Marianas Islands becomes the first US territory to legalize marijuana, a New Mexico poll has strong support for marijuana legalization, and more.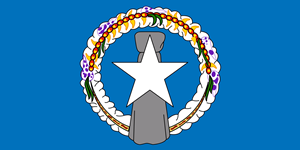 Marijuana Policy
California Begins Creating Marijuana Appellations. The state Department of Food & Agriculture has begun the process of establishing a process for defining marijuana "appellations," specific geographic areas in which farmers will be allowed to identify and market their crop with that name. The process will be lengthy, though: The first public meeting was held in Ukiah on September 10, but local groups won't be able to submit applications to create appellations until 2021.
New Mexico Poll Has Strong Support for Marijuana Legalization. A new Albuquerque Journal poll has support for marijuana legalization, taxation, and regulation at 60%. The poll found majority support for legalization in all areas of the state, even the conservative-leaning eastside. Some 74% of Democrats supported legalization, compared to only 53% of Republicans.
Northern Marianas Islands Becomes First US Territory to Legalize Marijuana. The Commonwealth of the Northern Marianas Islands (CNMI) became the first US territory to legalize marijuana with Gov. Ralph Torres (R) signing a marijuana legalization bill into law Friday. That means the CNMI becomes the first state or territory to legalize marijuana commerce through the legislative process. Vermont got halfway there last year, but only legalized personal possession and cultivation, not taxed and regulated sales.
Medical Marijuana
Michigan to Allow Patients to Register, Renew Online. The state Bureau of Medical Marijuana Regulation announced Friday that as of next month, medical marijuana patients and physicians will be able to complete their registrations online. The new online registration is, for now, only available for patients without caregivers, although the bureau said it may expand online registration to include patients with caregivers in the future.