A fairly quiet week on the corrupt cop front, be we do have a pair of state prison guards gone bad and a sheriff's narc who couldn't keep his fingers out of the cookie jar. Let's get to it: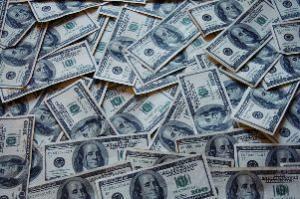 In Bradenton, Florida,
a former Manatee County sheriff's deputy was arrested Sunday
for allegedly stealing $2,800. Christopher Gallagher, 31, was an undercover narcotics detective and is accused of stealing drug buy money in 33 separate incidents dating back to last November. It's unclear from news report what the precise charges are.
In Towson, Maryland, a former state prison guard was sentenced last Friday to three years in prison and 17 years of supervised release in a scandal that has wrapped up 18 jailers and prisoners at the Jessup Correctional Institution. Warren Wright admitted accepting cash bribes of $500 per occasion to smuggle drugs into the prison. It's unclear from news reports exactly what charges he copped to.
In Norfolk, Massachusetts, a state prison guard was sentenced Monday to two years of supervised release for agreeing to smuggle opioids for an inmate. Now former guard William Holts, 51, had planned to smuggle a hundred suboxone tablets into the state prison at Norfolk and pleaded guilty in July to conspiracy to possess a controlled substance.