President Trump is headed to the UN to rally global drug warriors, New Jersey's long-awaited marijuana legalization bill is just about ready, Philadelphia settles a massive asset forfeiture lawsuit, and more.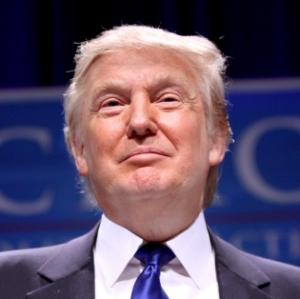 Marijuana Policy
New Jersey Marijuana Legalization Bill Just About Ready, Draft Released. Legislators have sent a draft legalization bill to Gov. Phil Murphy's (D) office and legislative leaders say they aim to pass it next month. NJ Advance Media obtained a copy of the draft. Bill features include taxed and regulated marijuana commerce; set asides for minorities, women, and areas with high unemployment; social consumption spaces, delivery services, but no home cultivation.
Medical Marijuana
Florida Fight Over Medical Marijuana Doses. A "negotiated rulemaking" panel of the Department of Health spent hours Monday arguing about how much medical marijuana doctors should be able to recommend for patients. The state currently has no caps on how much pot patients can consume or their doctors prescribe. Some physicians are arguing for controls, saying they underestimated the dangers of opioid prescribing and didn't want to repeat that mistake. But other physicians argued that equating marijuana with opioids is "problematic" for a number of reasons. In the end, the panel agreed to set daily limits at a total of 1,550 milligrams for THC and 2,250 for CBD, or about five to six times the average recommended dosages for medical marijuana patients.
Asset Forfeiture
Philadelphia to Roll Back Civil Forfeiture, Pay $3 Million to Victims. To settle a lawsuit filed by the Institute for Justice, the city of Philadelphia agreed Tuesday to stop allowing law enforcement from profiting from asset forfeiture and to set up a $3 million fund to compensate people victimized by past asset forfeiture actions. The plaintiffs were Philadelphia residents who had property seized through civil asset forfeiture, including one man whose home was seized after his son made a $40 drug sale. Under the settlement, the city agreed to not seize property for minor drug crimes like possession, not forfeit cash in amounts less than $250, and not use any proceeds to pay police officers or prosecutors, to name a few conditions.
Foreign Policy
Trump Administration Plans UN Side Meeting to Ramp Up Global Drug War. The Trump administration will hold an invitation-only event at the UN next week to push for tougher global drug law enforcement. The "Global Call to Action on the World Drug Problem" is limited to countries that have signed onto a US "action plan." Among the signatories are countries with some of the world's harshest drug policies, including China, Saudi Arabia, and Singapore, as well as Russia, the United Arab Emirates, the United Kingdom, India, and Costa Rica. Countries who signed on will "receive an invitation to attend this High-Level Event" with the US president. "The purpose of this event is to demonstrate international political will to enhance efforts to effectively address and counter the serious threats posed by the world drug problem," says the so-called diplomatic note.