New polls show strong support for marijuana legalization in Michigan and New Jersey, the Manhattan DA throws out 3,000 pot cases, Denver mushroom activists are pushing a new initiative, and more.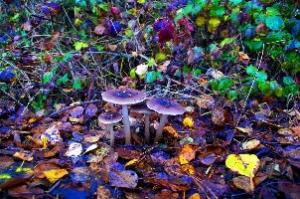 Marijuana Policy
Michigan Poll Has Marijuana Initiative Winning. Yet another poll has the Proposal 1 marijuana legalization initiative winning in November. A new Detroit News/WDIV-TV poll has the measure winning with 56% support, in line with earlier polls. "What's interesting is how consistent these numbers have been over two years," said pollster Richard Czuba of the Lansing-based Glengariff Group Inc., which conducted the survey. "There are hardly any undecided people left on this issue. It's baked into the electorate."
New Jersey Poll Has a Plurality for Legal Pot, A Majority If It Cuts Taxes. A private survey obtained by NJ Advance Media has support for legalization at 44%, with 31% opposed. But when asked if they supported legalization if it meant less of a tax burden on residents, 53% said yes. The poll comes as legislative leaders and Gov. Phil Murphy (D) prepare to try to push legalization through the legislature this fall.
Manhattan DA Throws Out 3,000 Marijuana Cases. Manhattan District Attorney Cyrus Vance Jr. on Wednesday dismissed more than 3,000 marijuana smoking and possession cases, some of them dating back to 1978. "Outstanding warrants for these low-level cases drive law enforcement and our communities apart," Vance said. "New Yorkers with warrants face unnecessary loss of employment, housing and immigration consequences, and because many of them fear they will be arrested for an open warrant, they don't collaborate with the (New York Police Department) and district attorneys to keep our communities safe." As of September 1, New York City residents are no longer subject to arrest for small-time pot offenses, and now, Vance is undoing some of the past damage.
Medical Marijuana
Arizona Patient Appeals Ruling That Edibles Are Illegal. Rodney Jones, who was convicted of possessing 0.05 ounces of hashish and sentenced to 2 ½ years in prison, is appealing a state Court of Appeals ruling that upheld his conviction. In that ruling, the appeals court held that hashish and edibles made from marijuana extracts are not covered by the state's medical marijuana law and their possession remains a crime. Jones spent a year behind bars awaiting trial and has since been released, but he still wants the conviction overturned and the appeals court's interpretation of the law thrown out.
Psychedelics
Denver Activists Look to May 2019 Magic Mushroom Initiative. Members of a group calling itself Denver for Psilocybin submitted two initiatives Monday that would essentially allow city residents to consume psychedelic mushrooms without facing legal trouble. Both initiatives would "prohibit the city from spending resources to impose criminal penalties for the person use and possession of psychedelic mushroom" and neither allows for the sale of the famous fungi. One initiative would decriminalize "the personal possession, use, and propagation" of magic mushrooms with no amount limits, while a second, backup initiative would only decriminalize use and possession -- not propagation -- and set a possession limit of two ounces. The initiatives must now be approved by city officials before they can go to the signature-gathering phase.