It's just about all medical marijuana news today, except for a Mississippi appeals court throwing out a drug-induced homicide-style conviction.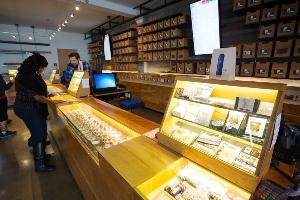 Medical Marijuana
Marijuana Research Applications Go Nowhere at Justice Department. The DEA began accepting applications from researchers seeking to grow marijuana two years ago, but as of this week, none of the applications have been responded to. Some two dozen applications have been left in limbo by the Justice Department, the DEA's parent agency, during the tenure of anti-marijuana Attorney General Jeff Sessions.
Marijuana Research Bill Scheduled For Congressional Vote This Week. The House Judiciary Committee will vote Thursday on HR 5634, Rep. Matt Gaetz's Medical Cannabis Research Act. Gaetz says the bill will expand the amount of research-grade marijuana available to researchers, but drug reformers are calling foul over some provisions, including one that bars people with a felony or drug-related misdemeanor conviction from any affiliation with research cultivation operations and another that requires cultivators to get a letter of good standing from a local law enforcement agency. They argued that those provisions should be removed, but Gaetz doesn't look likely to do that.
Connecticut Federal Court Holds That Refusing To Hire Medical Marijuana User Constitutes Employment Discrimination. A federal court in Hartford held last Wednesday that refusing to hire a medical marijuana user who tested positive on a pre-employment drug test violates the state's medical marijuana law. Under the state's law, "[n]o employer may refuse to hire a person or may discharge, penalize or threaten an employee solely on the basis of such person's or employee's status as a qualifying patient."
New Mexico Health Secretary Rejects Medical Marijuana for Opioid Addiction. Department of Public Health Secretary Lynn Gallagher has rejected the idea of treating opioid addiction with medical marijuana, saying there isn't enough research to justify using it for addiction treatment. Her decision overrides the state's Cannabis Advisory Board, which recommended 5-1 that it be approved.
Sentencing Policy
Mississippi Appeals Court Throws Out Dealer's Murder Conviction in Overdose Death. The state Court of Appeals has overturned the murder conviction of a man who had been convicted of the crime after a friend died from taking a new psychoactive substance provided by the man. "The evidence introduced at trial was insufficient to support a conviction for either depraved-heart murder or the lesser-included offense of culpable negligence manslaughter," Judge Jack Wilson wrote for an 8-2 majority of the court. The court found that even though the man had provided two doses of the drug to his friend, that wasn't enough to support the murder charges because there was no evidence the man believed the drug would put his friend at risk. The case could spark efforts in the legislature to pass a drug-induced homicide law.