It's all marijuana today, with a new federal bill aimed at making medical marijuana more accessible to veterans, a Mississippi medical marijuana initiative drive getting underway, and more.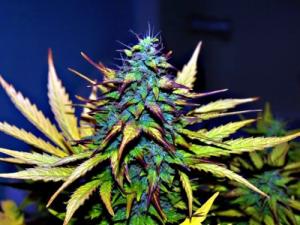 Marijuana Policy
New York "Listening Sessions" on Legalization Underway. State officials got an earful from the public Wednesday in the first of a series of public listening sessions on whether and how the state should legalize marijuana. Speakers overwhelmingly supported the idea.
North Dakota Legalization Initiative Gets Organized Opposition. A statewide group led by former attorney general Bob Wefald has formed to oppose the Measure 3 legalization initiative. North Dakotans Against the Legalization of Recreational Marijuana calls legalization "bad law" and says the initiative would make North Dakota "the most liberal state for the regulation and control of marijuana."
Medical Marijuana
Senate Bill Would Legalize Medical Marijuana For Military Veterans. Sens. Bill Nelson (D-FL) and Brian Schatz (D-HA) on Wednesday filed the Veterans Medical Marijuana Safe Harbor Act, under which Department of Veterans Affairs (VA) doctors could issue medical cannabis recommendations to veterans in states where it is legal. The bill is not yet available on the congressional web site.
Mississippi 2020 Initiative Drive Gets Underway. A group called Medical Marijuana 2020 plans to start collecting signatures for a medical marijuana constitutional amendment next week, according to state Rep. Joel Bomgar, a Republican who is on the group's steering committee. The initial draft of the initiative appears very business-friendly, with no caps on the number of dispensaries or processors.