A group of federal lawmakers asks the VA to study medical marijuana as an alternative to opioids, Michigan could loosen up a bit, Ohio sees delays, and more.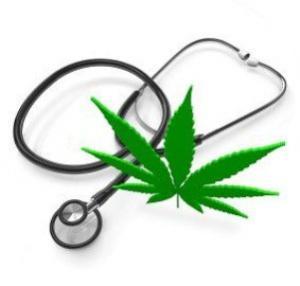 National
Lawmakers Ask VA Secretary to Research Marijuana as Alternative to Opioids. A bipartisan group of legislators sent a letter last Thursday to Veterans Affairs Secretary Robert Wilkie asking him to begin a "rigorous clinical trial" of medical marijuana for PTSD and chronic pain. "We believe VA has the authority, ability, and capacity to carry out such a study," they wrote. "Many of our nation's veterans already use medicinal cannabis, and they deserve to have full knowledge of the potential benefits and side effects of this alternative therapy." Signatories to the letter were Rep. Phil Roe (R-TN)., Sen. Dan Sullivan, (R-AK), along with Democrats Sen. Jon Tester of Montana and Rep. Tim Walz of Minnesota.
Connecticut
Connecticut Regulators Add New Qualifying Conditions. The General Assembly's Regulations Review Committee has released updated medical marijuana regulations that add new qualifying conditions for adults and children. The conditions include spasticity or pain associated with fibromyalgia, severe rheumatoid arthritis, post-herpetic neuralgia, hydrocephalus with intractable headache, neuropathic facial pain, and muscular dystrophy.
Michigan
Michigan Regulators Propose Allowing Online Orders, Home Delivery. The state's Bureau of Medical Marijuana Regulation has proposed a rule to allow online orders and home delivery. The rule is aimed at helping people who don't live near a marijuana supplier. A public hearing is set for next month.
Ohio
Ohio Regulators Say State Will Not Meet Saturday Deadline for Medical Marijuana. Officials with the State Medical Board, Board of Pharmacy, and Board of Commerce say they will not be able to meet a Saturday deadline for getting the state's medical marijuana program up and running. Some licenses have been issued, but no growers yet have crops ready to go to market.
Utah
Utah Initiative Campaign Files Election Complaint Over Opposition Radio Ad. The Utah Patients Coalition Tuesday filed a complaint with the lieutenant governor's office about an ad from Drug Safe Utah that declares "Prop 2 is actually about recreational use and not medical." "DSU has published a false statement in relation to Prop 2, a ballot measure, that will affect how people vote in the November election. We therefore request the Elections Division to order DSU to immediately cease and desist all such claims regarding Prop 2 being an attempt to legalize 'recreational use,'" the complaint reads. Drug Safe Utah said it stood by its ad.
[For extensive information about the medical marijuana debate, presented in a neutral format, visit MedicalMarijuana.ProCon.org.]