Colombia's new president moves resolutely backward on drug policy, New York City's era of mass marijuana possession arrests is over, the California legislature has been busy, and more.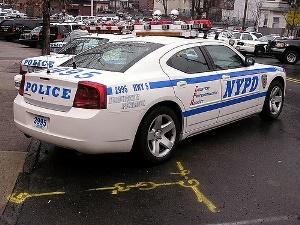 Marijuana Policy
California Lawmakers Pass Bill that Will Support Local Cannabis Equity Programs to Increase Representation in the Industry by Persons from Communities Most Harmed by Cannabis Prohibition. The legislature has approved Senate Bill 1294, which helps create equity in the cannabis industry through the distribution of grants to localities offering assistance to persons most harmed by cannabis prohibition and generational poverty. SB 1294 will offer grants to localities with existing equity programs -- such as Los Angeles, Oakland, Sacramento, and San Francisco -- to support them as they offer equity-qualifying applicants and licensees business loans and grants, regulatory compliance and technical assistance, and licensing fee waivers. SB 1294 reflects a nationwide movement to ensure that this growing industry is representative and accessible to all persons, no matter their financial or criminal history background. Advocates, entrepreneurs, and local governments now call on Gov. Jerry Brown (D) to sign this important measure.
Delaware Governor Signs Marijuana Expungement Bill Into Law. Gov. John Carney (D) last Friday signed into law Senate Bill 197, which "provides mandatory expungement eligibility to individuals who were convicted of the possession [of one ounce or less], use or consumption of marijuana prior to Delaware's decriminalization of these offenses." The provision only applies to people who have no other criminal convictions on their records.
New York City Change in Marijuana Arrest Policy Now in Effect. As of Saturday, the NYPD is no longer arresting people for small-time marijuana use or possession in most cases. The city arrested more than 10,000 people on such charges last year. Officials said the change came because the arrests had nothing to do with public safety and were racially disproportionate. "Our new policy, we're going to see a humongous drop in people in communities of color being arrested for marijuana," NYPD Chief Rodney Harrison said. "And that was one of the whole goals of this whole new policy."
New Psychoactive Substances
DEA Makes Synthetic Cathinone Schedule I Substance. The DEA last Friday announced it was placing the synthetic cathinone N-Ethylpentylone into Schedule I of the Controlled Substances Act. This is a temporary scheduling action good for up to 24 months, during which time research will be conducted to see if the drug should be permanently scheduled. DEA said the drug was linked to 151 deaths in the US since 2015.
Sentencing Policy
California Lawmakers Pass Bill Giving Judges the Power to Set Aside Ineffective and Punitive Five-year Sentence Enhancement. The legislature last Friday gave final approval to Senate Bill 1393, which would restore judicial discretion to the application of a five-year sentence enhancement for each prior serious felony on a person's criminal record. Current law requires judges to add an additional five-years to cases, even when the judge believes that the punishment is unjust and unwarranted. If signed into law, judges would have maximum flexibility during the penalty phase of a trail to impose, or not impose, the additional five-years. A coalition of people who are directly impacted, their families, service providers, and advocates now call on Gov. Jerry Brown (D) to sign this important measure.
International
Colombian President Moves to Recriminalize Drug Possession. President Ivan Duque announced on Sunday measures to give police the power to seize personal use quantities of drugs that had previously been legalized. "This week will sign the decree through which, in development of the police code 02 of the 2009 legislative act, we will give the authorities tools to confiscate any dose of drugs or hallucinogens in the streets of Colombia, and thus face the root of micro-trafficking problems," said Duque. The measures would appear to contradict rulings by the country's Constitutional Court, which in 2012 approved the decriminalization of small amounts of cocaine and marijuana for personal use.