Rep. Dana Rohrabacher (R-CA) says the president will move on marijuana policy after the election, the Supreme Court will hear an important asset forfeiture case later this year, thousands more drug defendants will see drug charges dismissed in the Massachusetts drug lab scandal, and more.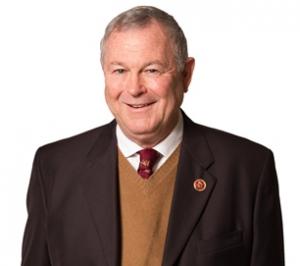 Marijuana Policy
Trump Plans To Back Legal Medical Marijuana After Midterms, GOP Congressman Says. In an interview with Fox Business on Thursday, Rep. Dana Rohrabacher (R-CA) said that he had been talking with people inside the White House about ending marijuana prohibition. Rohrabacher added that he's been "reassured that the president intends on keeping his campaign promise" to protect state marijuana policies from federal interference. He didn't point to any specific legislation but said details would begin to take shape after the election. "I would expect after the election we will sit down and we'll start hammering out something that is specific and real," he said. "It could be as early as spring of 2019, but definitely in the next legislative session," he said.
Asset Forfeiture
Supreme Court to Hear Asset Forfeiture Case Later This Year. The US Supreme Court is set to hear oral arguments in an important asset forfeiture case on November 28. The case is Timbs (and a 2012 Land Rover) v. Indiana, in which Tyson Timbs appeals the seizure of his vehicle after he was arrested for selling heroin to undercover police officers. Timbs bought the vehicle with proceeds from his late father's life insurance policy -- not drug profits -- and argues that seizing the vehicle amounts to a violation of the 8th Amendment's ban on excessive fines. A state appeals court had overturned the seizure, calling it "grossly disproportional," but the state Supreme Court vacated that decision on the grounds the ban on excessive fines does not apply to the states.
Criminal Justice
Massachusetts High Court Orders Dismissal of Thousands of Cases in Drug Lab Chemist Scandal. The state's Supreme Judicial Court on Thursday ordered the dismissal of thousands of additional drug convictions due to the misconduct of Amherst drug lab chemist Sonja Farak, some dating back as far as 2004. "We conclude that Farak's widespread evidence tampering has compromised the integrity of thousands of drug convictions apart from those the Commonwealth has agreed should be vacated and dismissed," wrote Justice Frank Gaziano in the court's 61-page unanimous decision. "Her misconduct, compounded by prosecutorial misconduct, requires that this court exercise its superintendence authority and vacate and dismiss all criminal convictions tainted by government wrongdoing." Farak has pleaded guilty to stealing drug samples to feed her addiction. State prosecutors had already agreed to dismiss some 8,000 cases. Now there will be thousands more, though an exact number is not immediately available.
International
Colombia Coca Farmers Protest Against Forced Crop Eradication. Coca-growing peasants set up roadblocks on Thursday to protest against the forced eradication of coca crops and fumigation measures. The farmers in several municipalities of Norte de Santander are demanding to be included in the program of crop substitution so they have an alternative to growing coca. Farmers in Cucuta and El Zulia blocked two main local highways. They are members of the National Coordination of Cultivators of Coca, Poppy and Marijuana and the Campesino Association of Catatumbo.