The FDA is seeking public comment on marijuana classification, Mississippi cops continue to seize cash and other goods despite a change in state law that should have stopped them, and more.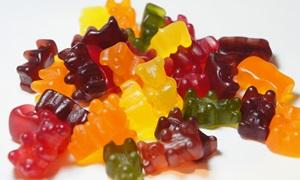 Marijuana Policy
Trump Administration Seeks Public Comments On Marijuana Reclassification. The Food and Drug Administration (FDA) is seeking public comment about "the abuse potential, actual abuse, medical usefulness, trafficking, and impact of scheduling changes on availability for medical use" of cannabis and several other substances now under international review. Marijuana is currently Schedule I under US law and international anti-drug treaties. Public comments "will be considered in preparing a response from the United States to the World Health Organization (WHO) regarding the abuse liability and diversion of these drugs," Leslie Kux, FDA's associate commissioner for policy, wrote in a Federal Register filing published on Wednesday. "WHO will use this information to consider whether to recommend that certain international restrictions be placed on these drugs."
Pennsylvania Marijuana Decriminalization Bill Wins Committee Vote. A bill to decriminalize the possession of up to 30 grams of marijuana, House Bill 928, was approved in the House Judiciary Committee Tuesday. Under current state law, possession is a third-degree misdemeanor punishable by up to 30 days in jail and a driver's license suspension. The bill now heads for a House floor vote.
Philadelphia Mayor Again Calls for Marijuana Legalization. Philadelphia Mayor Jim Kenney said once again on Tuesday that Pennsylvania should legalize the recreational use of marijuana statewide. "Legalizing cannabis is the right thing to do for the commonwealth," Kenney said as he announced the 2018 Cannabis Opportunity Conference next weekend. "We don't need to be wasting precious resources locking people up for marijuana possession when we should be focused on improving our schools and other priorities."
Washington State Regulators Move to Ban Marijuana Gummies and Hard Candies. The state Liquor and Cannabis Control Board announced last week it would reverse its earlier approval of marijuana-laced gummies and hard candies because they are "especially appealing to children." The board told pot companies that "all production of hard candy, tarts, fruit chews, colorful chocolates, jellies, and any gummy type products should cease" because they will no longer be approved for sale under new regulations that go into effect January 1, 2019. Stores can sell such products through April 3, 2019, or until existing inventory is depleted.
Asset Forfeiture
Mississippi Police Ignore New State Law, Keep Seizing Property. Police agencies in the state have continued to seize cash, guns, and vehicles under a state law that lapsed on June 30. That law allowed police to seize up to $20,000 in property associated with illegal drugs. Now, Mississippi agencies must sue in court and get a judge to approve seizures, as they already were required to do with larger amounts, but state police agencies have made at least 60 seizures since then without obtaining prior judicial approval.