Efforts to establish safe injection sites in Philadelphia and San Francisco hit some bumps in the road, President Trump calls for "stop and frisk" policing in Chicago, and more.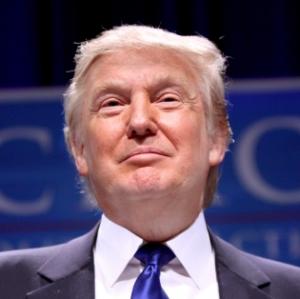 Harm Reduction
Pennsylvania Governor Rejects Philadelphia Safe Injection Site Proposal. Even though Philadelphia officials are moving ahead with plans for a safe injection site, having formed a nonprofit last week to oversee the project, Gov. Tom Wolf (D) is not behind the plan. "It's not a workable solution to this problem," he said. "The course that I think we ought to take, and what I'm doing at the state level, is to figure out ways to get people to stop wanting to use those drugs. I would not want to be guilty of spending any public money to give people the sense that this is something that's OK. I just don't think that's a good idea." He and Democratic Attorney General Josh Shapiro worry about conflicting with a 1986 law, the federal "crack house" law that bars the use of a facility "for the purpose of manufacturing, distributing, or using any controlled substance."
San Francisco Mayor Still Weighing Safe Injection Sites, Despite Veto of State Bill. Mayor London Breed (D) is now pondering the city's way forward with a safe injection site after Gov. Jerry Brown (D) last week vetoed a bill that would have put the state of California fully behind the effort. Breed is said to be concerned about threats of possible federal prosecution if the plan moves toward fruition.
Law Enforcement
President Trump Calls for Police "Stop and Frisk" Tactics in Chicago. Speaking to the International Association of Police Chiefs in Orlando Monday, President Trump called on Chicago police to embrace "stop and frisk" policing as a tool to reduce violence in the country's third-largest city. "Stop and frisk" was embraced for years by the New York City police department, but was widely criticized as overwhelmingly aimed at minority populations and ultimately ruled unconstitutional as carried out by the NYPD. "Gotta be properly applied, but stop-and-frisk works," said Trump. The city of Chicago reached an agreement with the American Civil Liberties Union of Illinois in 2015 to curb stop-and-frisk procedures after the ACLU threatened to file a lawsuit over the issue. A spokesman for Mayor Rahm Emanuel (D) blasted Trump for his "clueless" criticism. "Even someone as clueless as Donald Trump has to know stop-and-frisk is simply not the solution to crime," Matt McGrath said in an emailed statement.
International
Bangladesh Moving to Impose Death Penalty for as Little as Five Grams of Meth. The cabinet has approved in principle a draft of the Narcotics Control Act of 2018 that introduces the death penalty for anyone producing, smuggling, distributing, or using more than five grams of methamphetamine. The draft also sets life in prison as the mandatory minimum sentence for such offenses. Less than five grams of meth would merit a sentence of up to 15 years, with a mandatory minimum of five years. The new law also would mandate the death penalty for more than 25 grams of heroin or cocaine.