Two California cops go down for faking drug buys that never happened, a former Memphis cop heads to prison for offering to escort a load of drugs, and more. Let's get to it: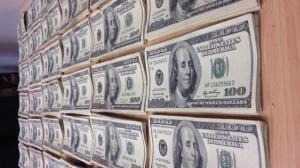 In Visalia, California,
two Visalia police officers were arrested last Friday
for allegedly falsifying police reports about controlled drug buys that never actually occurred. Officer Bryan Ferreira was hit with 38 felonies, while Officer Shane Logan was hit with 22. The pair came under the suspicion of Tulare police this past spring, who reported their suspicions to Visalia brass. The officers have been on leave since May.
In Norfolk, Massachusetts, a state prison guard was arrested Monday on charges he was smuggling opioids into the prison. Guard Steven Frazier, 29, went down after a "cooperating witness" met him in a parking lot and provided him with Suboxone, synthetic cannabinoids, and $2,500 for his efforts. Federal agents arrested him at that meeting. He is charged with one count of conspiracy to possess a controlled substance with intent to distribute.
In Colorado Springs, Colorado, a former El Paso County sheriff's deputy was sentenced last Wednesday to six months in prison for smuggling methamphetamine hidden in food into the jail. Steven D'Agostino was arrested after a woman dropped off a container of KFC for him and investigators found a balloon with 7.5 grams of meth in the mashed potatoes.
In Memphis, Tennessee, a former Memphis police officer was sentenced Monday to 10 years in federal prison after he and a partner were caught up in a sting where they escorted what they thought was a load of drugs in return for $9,000 each. Kevin Coleman had pleaded guilty in August to drug conspiracy and official extortion. A second officer charged in the case, Terrion Bryson, pleaded guilty earlier this month and is awaiting sentencing.