A new report finds legal marijuana makes a marginal contribution to state budgets, a major Las Vegas casino quits pre-employment testing for marijuana, an Australian Senate panel advances a controversial plan to drug test welfare recipients, and more.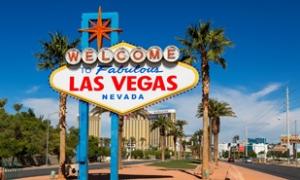 Marijuana Policy
Report: Legal Marijuana Boostz Government Revenues, Somewhat. A new report from Moody's Investor Service finds that legalizing and taxing marijuana boost revenues, but not dramatically. In Colorado, the report found, marijuana taxes accounted for 2% of the state budget; in Washington state, 1.2%.
No Home Cultivation for New Hampshire This Year. Legal home cultivation is dead in the Granite State this year after the Senate refused to advance a bill approved by the House. The measure, House Bill 1476, would have allowed residents to grow two mature and 12 seedlings. The Senate Health and Human Services Committee voted to refer the bill to "interim study," where bills simply expire at the end of the session.
Major Las Vegas Casino Gives Up on Pre-Employment Marijuana Screening. In another sign of decreasing resort to drug testing for marijuana in a time of spreading legalization and low unemployment, Caesars Entertainment Group announced Monday that it has ended pre-employment drug testing for pot. "A number of states have changed their laws and we felt we might be missing some good candidates because of the marijuana issue and we felt that pre-screening for marijuana was on the whole, counterproductive," said Rich Broome, executive vice president of corporate communications and community affairs for Caesars. "If somebody is believed to be using or high at work, then we would continue to screen for marijuana and other drugs."
Medical Marijuana
Arkansas Supreme Court to Hear Oral Arguments on Licensing Imbroglio. The state Supreme Court agreed Monday to hear oral arguments on a judge's decision to prevent the state from licensing medical marijuana cultivation operators. The judge had ruled that the licensing program violated the voter-approved constitutional amendment that legalized medical marijuana after a complaint from a business that failed to get a license.
Georgia Governor Signs Bill Allowing CBD Cannabis Oil for PTSD, Intractable Pain. Gov. Nathan Deal (R) on Monday signed into law House Bill 65, which adds PTSD and intractable pain to the list of qualifying conditions that can be treated by CBD cannabis oil.
International
Australian Senate Committee Endorses Plans to Drug Test Welfare Recipients. The Australian federal government's Senate Community Affairs Legislation Committee issued a report Monday recommending passage of the government's highly controversial plan to impose drug testing on welfare recipients. The bill would create a trial program under which some 5,000 welfare recipients would face mandatory testing. People who test positive would be placed on "income management" for two years, while those who test positive twice within two years could be forced to undergo drug treatment. The plan has been condemned by medical and social welfare organizations, including the Australian Medical Association, which expressed "significant concern" about the plan. "Elements of the proposal are unnecessarily punitive and will increase stigmatisation among the most disadvantaged in the community," the AMA said.