There is no joy in Idaho, a California bill to protect patients' employment rights advances, Utah Democrats endorse medical marijuana, and more.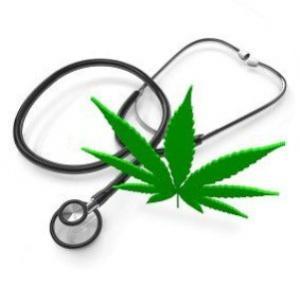 Arkansas
Last Friday, justices agreed to expedite the medical marijuana licensing case. The state Supreme Court has agreed to speed up its review of a ruling that has blocked the issuance of the state's first medical marijuana grow licenses. Some 220 medical marijuana dispensary applications are also on hold, and the state argued before the court that getting the licenses rolled out is a matter of significant public interest.
California
Last Wednesday, a bill to protect patients' employment rights advanced. The Assembly Labor and Employment Committee voted last Wednesday to approve Assembly Bill 2069, which aims to end employment discrimination against medical marijuana patients by treating medical marijuana the same way current law treats prescription opioids and other drugs, by granting it "reasonable accommodation" under the state's Fair Employment and Housing Act. The bill now goes to the Assembly Appropriations Committee.
Idaho
On Sunday, medical marijuana petitioners gave up. There will be no medical marijuana initiative in Idaho this year. The head of the Idaho Medical Marijuana Association says she has stopped collecting signatures and dissolved the group to care for her ailing son. The group needed 36,000 signatures by Monday and wasn't close.
Missouri
Missouri House Passes Smokeless Medical Marijuana Bill. The House on Tuesday approved House Bill 1554, which would allow terminal patients and patients suffering from debilitating conditions to use a smokeless form of medical marijuana. The bill now heads to the Senate.
Utah
On Saturday, the state Democratic Party made support for medical marijuana a platform plank. At the state party convention last weekend, the Democratic Party added medical marijuana to the party platform. A ballot initiative to legalize medical marijuana is likely to be on the ballot in November.
[For extensive information about the medical marijuana debate, presented in a neutral format, visit MedicalMarijuana.ProCon.org.]