A Vermont cop was wooing girlfriends with dope from the evidence locker, a Pennsylvania narc goes down for ripping off drug money, a Mississippi cop goes away for dealing weed, and more. Let's get to it: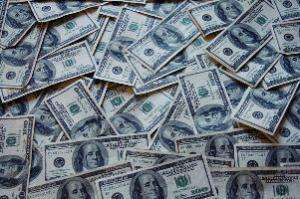 In Middletown, Ohio,
a Seven Mile auxiliary police officer was arrested last Thursday
along with 12 dealers for trafficking in fentanyl for a Mexican drug cartel. Officer Christopher Watkins, 23, is accused of acting as a drug mule by traveling to California and transporting a drug shipment back to Ohio for $1,000 in cash. He and the 12 others are all charged with distribution of narcotics and money laundering.
In Monroe, Louisiana, a Richwood Correctional Center guard was arrested last Saturday after contraband was found on him as he arrived at work. Guard Tyre Manning, 41, was carrying two sandwich bags filled with synthetic cannabinoids, as well as a cell phone and rolling tobacco.
In South Royalton, Vermont, a former South Royalton police officer pleaded guilty last Friday to stealing heroin and prescription opioids from the department evidence locker. John Breault had admitted stealing the drugs last summer for his girlfriend, who later became an FBI informant. She also said Breault let her search the evidence locker herself, and she took fentanyl pataches, oxycodone, and Zoloft as Breault watched, and that he took a bag of weed for another woman. He pleaded guilty to distribution of heroin and is looking at up to 20 years in prison.
In Philadelphia, a former state attorney general's office agent pleaded guilty Tuesday to scheming to pilfer illicit drug proceeds. Timothy Riley, accepted three cash payments totaling $48,000 he knew was stolen from a drug dealer. He pleaded guilty to conspiring to launder money and is now looking at up to 20 years in federal prison.
In Hattiesburg, Mississippi, a former Hattiesburg police officer was sentenced Monday to five years and month in federal prison for his role in a marijuana distribution scheme. Thomas Wheeler, 33, pleaded guilty to one count of attempted possession of 50 kilograms or more of marijuana with the intent to distribute. He went down after state troopers pulled over a vehicle driven by his grandfather and found a load of weed, then spotted Wheeler in another vehicle nearby. Both grandpa and Wheeler confessed to their roles in the plot.