A Missouri medical marijuana initiative signature gathering campaign is looking good, Virginia's governor signs a CBD expansion bill, North Dakota takes another step toward getting its system up and running, and more.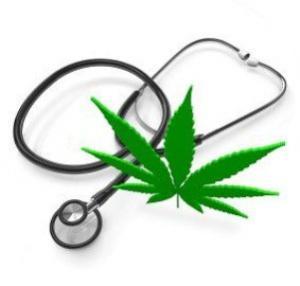 Arkansas
On Thursday, the state was sued over the denial of a cultivation licence . A would-be medical marijuana provider who failed to win a license from the state has sued the Medical Marijuana Commission. Natural Health filed suit Thursday in Pulaski County Circuit Court charging the selection process was "plagued by unlawful and inconsistent procedures" and that members of the commission were biased or had conflicts of interest. .
Florida
Last Thursday, a bill to let a black farmer get in on growing marijuana passed the Senate. The Senate on approved House Bill 6049, which would allow black farmer Columbus Smith to receive a medical marijuana growing license even though he is not a member of the Black Farmers and Agriculturists Association. The state's medical marijuana law had required it to give one license to a member of the association in a bid to increase racial diversity, but this bill deletes that provision. It has already passed the House and now awaits the signature of Gov. Rick Scott. (R).
Indiana
Last Thusday, a CBD bill lost its in-state manufacturing provision.Two CBD cannabis oil bills, House Bill 1214 and Senate Bill 52, have passed both chambers, but after Gov. Eric Holcomb (R) said he didn't want manufacturing legalized, legislative leaders stripped that provision from the bills in conference committee Thursday.
Kentucky
Last Wednesday, a medical marijuana bill died. Hopes for medical marijuana this legislative session were dashed as the House Judiciary Committee voted 14-4 to "pass over" House Bill 166. That means the bill will not be voted on until some unspecified later date, but is typically a maneuver to bury bills for the rest of the session.
Maine
Last Wednesday, a medical marijuana expansion bill advanced. The Health and Human Services Committee voted to approve a bill that eliminates patient limits for registered caregivers and allows patients to possess up to eight pounds of harvested cannabis. Caregivers and dispensaries could carve out a larger sales market under the bill, which removes a list of qualifying medical conditions, such as epilepsy. The bill doesn't eliminate a cap on the number of medical marijuana dispensaries, but does allow six new dispensary licenses. It now faces House and Senate floor votes.
Maryland
Last Thursday, the House approved adding more grower and processor licenses. The House of Delegates approved a bill that would increase the number of licenses for medical marijuana growers from 15 to 20 and the number of licenses for processors from 15 to 25—largely in a bid to increase minority business ownership in the industry. None of the companies licensed so far has a black owner. House Bill 0002 now heads to the Senate.
Missouri
On Sunday, the New Approach Missouri medical marijuana initiative had 200,000 signatures. It's looking increasingly likely that Shoe Me state residents will have a chance to vote to legalize medical marijuana in November. New Approach Missouri, the group behind a medical marijuana initiative, announced Sunday it had collected more than 200,000 raw signatures. It only needs 160,000 valid voter signatures to qualify for the ballot, but because some raw signatures may be disqualified, the group said its goal is 300,000 raw signatures.
North Dakota
On Monday, lawmakers approved medical marijuana rules. The legislature's Administrative Rules Committee signed off Monday on rules for the state's nascent medical marijuana program. While the committee took no formal vote, it also did not call for any changes or delay in implementing the rules. The next step is for the state Health Department to announce an application period for growers and manufacturers, which should happen by the end of next week, according to the department's Medical Marijuana Division.
Oklahoma
On Monday, a medical marijuana bill failed as an initiative vote looms. The sponsor of a limited medical marijuana bill, Senate Bill 1120, has held up the measure after it failed to get enough votes to pass. That clears the playing field for the passage of a medical marijuana initiative, State Question 788, which goes before the voters in June.
Utah
As of Monday, the legislature had passed a passle of medical marijuana bills, but not enough to blunt an initiative campagn. Faced with an ongoing initiative campaign, legislators in Salt Lake passed four medical marijuana bills this session, but none of them actually sets up a workable, dispensary-based program, and the Utah Patients Coalition, the folks behind the initiative campaign say they are tired of lawmakers beating around the bush and will continue to gather signatures so the issue will appear on the November ballot. Of the bills passed, one would allow terminally ill patients to use medical marijuana, one would ease medical marijuana research, one seeks a federal waiver for doctors to recommend CBD, and one modifies a task force charged with reviewing existing medical marijuana research.
Virginia
Last Friday, the governor signed a CBD expansion bill into law. Gov. Ralph Northam (D) last Friday signed into law House Bill 1251, which allows doctors to recommend CBD cannabis oil for any patient they see fit. Previously, state law only allowed the use of CBD for epilepsy. The new law also increases the amount of CBD cannabis oil each patient can buy at a time, from a 30-day supply to a 90-day supply.
West Virginia
Last Saturday, a medical marijuana expansion bill died. The legislature adjourned Saturday without taking final action on a medical marijuana expansion bill, just days after State Treasurer John Perdue warned that because of federal pot prohibition the state could not support the program with its financial services. House Bill 4345 would have increased the number of growers, processors, and dispensaries that can operate in the state.
[For extensive information about the medical marijuana debate, presented in a neutral format, visit MedicalMarijuana.ProCon.org.]