DC can't have pot shops, California pot shops better get a license, Democratic contenders for statewide office in the Midwest are hopping on the marijuana bandwagon, a Brazilian prosecutor's attempt to go after a prominent marijuana scientist for "inciting drug crime" is creating a backlash, and more.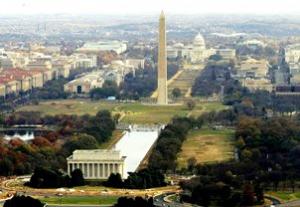 Marijuana Policy
California Regulator Warns 900 Unlicensed Pot Shops to Get Licenses. Lori Ajax, head of the state Bureau of Cannabis Control, has sent warning letters to some 900 pot shops suspected of operating without state licenses. Violations of state law could result in criminal, civil, or administrative penalties. She also sent a cease-and-desist notice to the marijuana-location service Weedmaps telling it to stop accepting advertising from sellers that lack a permit. "Your website contains advertisements from persons offering cannabis and cannabis products for sale that are not licensed to conduct commercial cannabis activity; therefore, you are aiding and abetting in violations of state cannabis laws," Ajax wrote.
District of Columbia Blocks Local Legal Marijuana Sales Initiative. The DC Board of Elections on Wednesday disallowed a proposed voter initiative that would have legalized marijuana sales and directed 40% of resulting tax revenues to black residents. The board said allowing the initiative on the ballot would violate city law, as well as a congressional ban on taking any additional steps to lower marijuana penalties. DC law does not allow initiatives to appropriate funds, and Congress acted in 2014 to bar the city from taking any additional steps to legalize or regulate marijuana. Voters approved the legalization of possession and personal cultivation in 2014.
Michigan's Democratic Attorney General Contenders Both Say Legalize It. Pat Miles, a former federal prosecutor seeking the Democratic Party nomination for attorney general, has announced he now supports marijuana legalization: "After careful consideration, and dialogue with activists and voters across the state, I've decided to take a stronger stance on marijuana legalization," he said. "While I've said so far that this issue is up to the voters of Michigan, which it most certainly is, I've reviewed the language of the ballot initiative to regulate marijuana like alcohol, and find it to be very thoughtful and well-written, and I support it." His main rival for the Democratic nomination, lawyer and former Wayne County assistant prosecutor Dana Nessel, already supported the legalization and regulation of marijuana.
Ohio Democratic Gubernatorial Contender Kucinich Says Legalize It. Former Cleveland mayor and US representative Dennis Kucinich, who is seeking the Democratic gubernatorial nomination, unveiled a sweeping plan to legalize marijuana on Wednesday. He called for full legalization for adults, as well as allowing medical marijuana patients to grow their own, and legalizing the production of industrial hemp. Kucinich's main contender in the race, Richard Cordray, has said legalization should be left up to the voters, while two other leading candidates, former state Supreme Court Justice Bill O'Neill and State Sen. Joe Schiavioni, both also support legalization.
Medical Marijuana
Kentucky Medical Marijuana Bill Dies. Hopes for medical marijuana this legislative session were dashed Wednesday as the House Judiciary Committee voted 14-4 to "pass over" House Bill 166. That means the bill will not be voted on until some unspecified later date, but is typically a maneuver to bury bills for the rest of the session.
Maryland House Approves Adding More Grower, Processor Licenses. The House of Delegates on Thursday approved a bill that would increase the number of licenses for medical marijuana growers from 15 to 20 and the number of licenses for processors from 15 to 25—largely in a bid to increase minority business ownership in the industry. None of the companies licensed so far has a black owner. House Bill 0002 now heads to the Senate.
Heroin and Prescription Opioids
West Virginia Legislature Kills Plan to Make Firms Report Opioid Sales. The House on Wednesday killed an amendment to an opioid bill that would have required pharmaceutical manufacturers and distributors to report the number of prescription pain relievers they shipped into the state. The amendment was offered to Senate Bill 273, which aims to curb the number of opioids prescribed in the state. That bill now awaits a final House floor vote.
Drug Testing
Rasmussen Poll Has Majority Support for Pre-Employment Drug Tests. A new Rasmussen Reports poll has 61% of respondents agreeing that drug testing should be required for applicants for all or most jobs. The poll was in response to recent news reports of a decline in pre-employment drug testing in some states due to marijuana legalization and a tighter job market. Rasmussen is often described as leaning conservative, so this number may be higher than other pollsters would report, but other pollsters haven't been asking this question.
International
Brazil's Most Prominent Marijuana Researcher Gets Targeted By Police, Protests Erupt. Veteran marijuana researcher Elisaldo Carlini, a retired professor of psychopharmacology, is under investigation for "suspicion of inciting drug crime" after a prosecutor in Sao Paulo said she saw "in theory, strong hints of incitement" in a symposium on marijuana he organized last year. He has not yet been arrested, but the investigation led to a March 1 demonstration by university students and staff to support Carlini and academic freedom. More than 50 scientific societies worldwide have signed a petition supporting him, as have 28,000 who signed on to a petition organized by the Brazilian Academy for the Advancement of Science. "In more than 60 years of an academic career, I had never been questioned by law agents — until last month," said Carlini. He said that last year's meeting was scientific in nature and had nothing to do with inciting people to take drugs. "It's a Kafkian situation. I wonder what they think an old man can do with marijuana."
US Delegation Heads to Portugal to Learn From Country's Groundbreaking Drug Decriminalization Policy. A delegation of people organized by the Drug Policy Alliance who have been hit hardest by the U.S. war on drugs – from those who have been incarcerated for drug offenses to those who have lost loved ones to an overdose – are heading to Portugal March 19 – 21 to investigate the results of Portugal's nearly two-decade long experience with drug decriminalization and how those lessons might be applied here. Over 70 participants will be arriving from New York, Chicago, Los Angeles, San Francisco, North Carolina and other cities across the country, including representatives of more than 35 organizations and several media outlets that have been dedicated to covering the drug war and mass incarceration. Along for the ride will be yours truly and Stopthedrugwar.org executive director David Borden.
(This article was prepared by StoptheDrugWar.org's 501(c)(4) lobbying nonprofit, the Drug Reform Coordination Network, which also pays the cost of maintaining this web site. DRCNet Foundation takes no positions on candidates for public office, in compliance with section 501(c)(3) of the Internal Revenue Code, and does not pay for reporting that could be interpreted or misinterpreted as doing so.)