The president goes public with previously only privately uttered remarks about wanting to execute drug dealers, one of his picks for the Sentencing Commission is horrid, and more.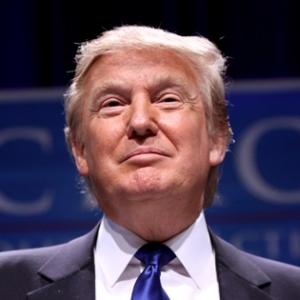 Marijuana Policy
Rhode Island Marijuana Legalization Commission Delays Report. A commission of lawmakers, medical marijuana patients, health providers, and law enforcement that was supposed to release its findings on March 1 didn't do so—and it won't do so this year. Instead, lawmakers are proposing a bill, House Joint Resolution 7529, to extend the commission's work for another year, with a report due out next February. While legalization at the state house was unlikely this year, now it's even more unlikely, although not impossible.
Medical Marijuana
West Virginia House Passes Medical Marijuana Expansion Bill. The House of Delegates on Wednesday approved House Bill 4345, which will increase the number of growers, processors, and dispensaries that can operate in the state. The bill also allows businesses to operate in all three sectors and allows patients to preregister before the anticipated July 2019 rollout. The bill does not include allowing the use of raw marijuana, but that could be added as an amendment in the Senate.
Drug Testing
Vermont House Approves Saliva Drug Testing for Drivers. The House on Friday gave preliminary approval to House Bill 237, which would allow police to drug test saliva during traffic stops. Approval came after an amendment to require that the accuracy of the devices be verified by at least two peer-reviewed studies. Under the bill, test results alone would not lead to arrest or conviction, but impairment would be determined by police. Some lawmakers said that because the saliva tests can detect metabolites for up to 30 days, unimpaired drivers could find themselves charged with drugged driving.
Law Enforcement
President Trump Comes Out and Almost Says It: Drug Dealers Should Be Executed. Reports earlier this week had the president privately calling for the execution of drug dealers, but he went on the record at the White House meeting on opioid policy Thursday. "Some countries have a very, very tough penalty. The ultimate penalty," he said. "And by the way they have much less of a drug problem than we do. So we're going to have to be very strong on penalties. We have pushers and we have drug dealers that kill hundreds and hundreds of people and most of them don't even go to jail," he said. "If you shoot one person, they give you life, they give you the death penalty. These people [who sell drugs] can kill 2,000, 3,000 people and nothing happens to them."
Sentencing
One Trump Sentencing Commission Nominee Really Likes Imprisoning People. President Trump nominated five people to the US Sentencing Commission Thursday, and one of them is an absolute sentencing hardliner. Nominee Bill Otis, "a prominent pro-prosecution crusader" who "passionately defends the same law-and-order policies that created our current crisis of mass incarceration," according to Slate, which provides a comprehensive listing of his anti-reform positions and activities. "It's easy to see why the Trump administration settled on Otis for the Sentencing Commission: He will be able to advocate for the draconian punishments that Trump and Sessions have championed."