Criminal Court & Legal Affair Investigative Journalist Clarence Walker can be reached at [email protected].
The US Supreme Court recently annulled a major search and seizure case around a rental car filled with heroin with a ruling that could impact the legal rights of Americans who may get stopped by police while driving a vehicle rented by another person. That case is U.S. v. Terence Byrd (#16-1371).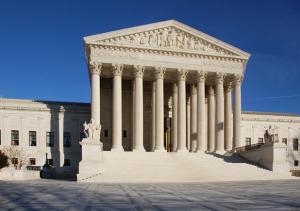 On May 14, Supreme Court Justices released their decision in Byrd's case, announcing when the Fourth Amendment was applied to the evidence in the case that Terence Byrd had "reasonable expectation of privacy while driving a car rented by another party."
Pennsylvania state troopers had arrested Byrd with a large cache of heroin in a car rented by his girlfriend. Police told Byrd he had no right to refuse to consent to a search because Byrd's name was not on the rental agreement. Byrd copped to ten years in federal prison when a district court ruled earlier that Byrd had no expectations of privacy while driving an unauthorized rental car.
The thorny issues the justices had to untangle was whether a second party driver of a rental car like Byrd could legally refuse a police request to search the rental vehicle unless police had a warrant or probable cause, and further whether Byrd was still entitled to protection the under Fourth Amendment. In a unanimous decision, the justices rejected the government's argument that Byrd had no expectation of privacy because he wasn't listed as a second party driver.
"People who borrow rental cars from friends or family are legally entitled to the same protection against police searches as the authorized driver," wrote Justice Anthony Kennedy in the majority opinion. "There may be countless innocuous reasons why an authorized driver might get behind the wheel of a rental car and drive it."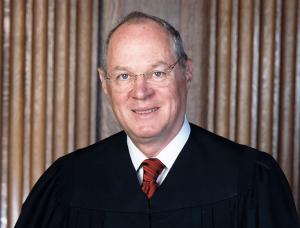 White House Solicitor General Noel J. Francisco had urged the justices to hold Mr. Byrd to the terms of the rental agreement. "It is common knowledge that car rentals are a personal transaction that does not make the car available for general enjoyment and that the straw man car rentals disserve society by frustrating law enforcement efforts to prevent smuggling and other crimes," he argued.
What is unusual about the Supreme Court ruling in this case is the fact the high court affirmed the defendant's conviction but the justices sent back to the lower appellate court to address important issues as it relates to whether the defendant was entitled to expectation of privacy and not be subjected to "unreasonable search and seizures."
Here are the remanded issues the appeals court, the 3rd Circuit Court of Appeals in Philadelphia, must now consider
(1) Whether an individual "who intentionally uses a third party to obtain a rental car by a fraudulent scheme for the purpose of committing a crime lacks a reasonable expectation of privacy in the rental car driven by the defendant."
(2) Whether the officers had probable cause to search the rental car, and whether these or other issues warrant further remand to the District Court or such issues should be addressed by the court in the first instance.
(3) And if police had any other probable cause to stop Byrd other than the original traffic stop.
New York criminal defense attorney Robert M. Loeb, who argued Byrd's case before the high court, told Drug War Chronicle, "Now we must revisit the same issues that the District Court and the Third Circuit have already decided in favor of the government," he explained. "If the lower court reiterates that officers had probable cause to stop and search the car and seize the drugs under their probable cause theory," Byrd stays in prison," because then the Fourth Amendment doesn't protect him," Loeb explained.
David Rudovsky, a Penn State Professor and search and seizure expert, told the Chronicle, "As the court stated, there is no bright-line rule for second drivers; my view is that long as the driver is not a thief or carjacker, there is a good claim to an expectation of privacy."
The ACLU and the National Criminal Defense Lawyer Association filed a friend brief in Byrd's case, claiming the Supreme court's ruling would likely have an outsized effect on black and Hispanic drivers. "There is a commonly held misconception that car rental is a luxury reserved for the wealthiest individuals," the ACLU filing said. To prove their facts, the ACLU noted that a 2010 tax study found "that more car rentals occur at neighborhood locations than at airport locations."
Studies have shown that black drivers are more likely than white ones to be pulled over by the police and more likely to be searched during the stop.
On appeal to the Supreme Court, Byrd's attorneys had argued: "Whether he was on the car rental agreement was actually irrelevant to whether he had a reasonable expectation of privacy under the Fourth Amendment."
Byrd's attorney had also previously argued before the Third Circuit and the Supreme Court that "millions of car rentals take place annually in the United States." They insisted that if the government won, "Police would have an incentive to pull over a rental car driver who commits a traffic violation because police would know they could search the car if the driver wasn't listed on the rental agreement."
Suspicious Traffic Stop
Terence Byrd's journey to the nation's Supreme Court began on September 17, 2014, at a Budget car rental in Wayne, New Jersey. While Byrd waited outside, Latasha Reed, his girlfriend with whom he sired five children, went into Budget and signed an agreement to rent a new Ford Fusion. Reed's car rental agreement explicitly stated that additional drivers would only be allowed with "prior written consent." Reed did not add Byrd or any other drivers onto the rental agreement.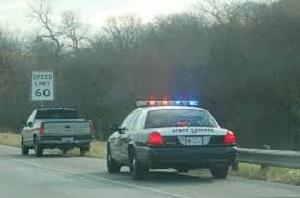 Once a Budget employee finalized the paperwork, Reed gave the keys to Byrd, who began his trek toward Pittsburg, Pennsylvania. While driving near Harrisburg, Pennsylvania, Byrd came upon State Trooper David Long who later claimed he stopped Byrd for either driving too long in an illegal left lane or while Byrd gripped the steering wheel at the "10 and 2" position, which is known as a "hand play" that many drivers use while holding a vehicle's steering wheel in an unsafe manner, notwithstanding an additional fact that Byrd's driver's seat was too far back reclined!
After running Byrd's driver's license the trooper discovered Byrd had given an alias name of James Carter, and also under Byrd's real name, he had a New Jersey arrest warrant. Ignoring Byrd's right to refuse to consent to a search--officers later claimed Byrd consented to the search--the officers searched the vehicle's trunk and hit the jackpot: 49 bricks of heroin and a police vest. Officers arrested Byrd and subsequently charged him with possession/intent to sell heroin and possession of body armor by a felon.
At a suppression hearing on June 16, 2015, held before Judge Caldwell, State Trooper David Long reiterated the suspicious events that led him to pull Byrd over, which included the officer saying he was unable to see Byrd due to the reclined seat, the "10 and 2" driving position, and the traffic violation.
Byrd's attorney was incredulous: "So the only reason you pulled out to stop my client was the fact he was at "10 and 2" -- and you couldn't see him in the car because his driver's seat reclined too far back?" the lawyer asked. Trooper Long nodded affirmatively.
Byrd's lawyer also drilled the officer about the notion that Byrd's race may have played a role for the officer to stop him. Then, surprisingly, Trooper Long mentioned a third factor that triggered the stop. "In a rental vehicle, he said. "That's what drew my attention to it, yes."
This is when the vehicle rental contract collided with the Fourth Amendment, which forbids unreasonable search and seizure. Trooper Long said he explained to Byrd that he was free to search the car without Byrd's consent because Byrd's name wasn't on the car rental agreement.
After a federal judge refused to throw out the evidence, Byrd accepted a plea bargain for a 10-year prison sentence in exchange for the right to appeal the conviction based on the argument the search violated Fourth Amendment protections against unreasonable search and seizure.
Whether Byrd prevails at the lower court during a hearing scheduled either later in June or July remains to be seen. Meanwhile, Byrd and his attorneys await the outcome with bated breath. Hopefully, the Fourth Amendment wins again. Stay tuned -- we will keep you informed of the outcome.