NFL players respond to a challenge from President Trump with one of their own, Massachusetts gets its first licensed marijuana cultivator, a US watchdog notes that Afghan opium production is at record highs despite the billions we've spent to suppress it, and more.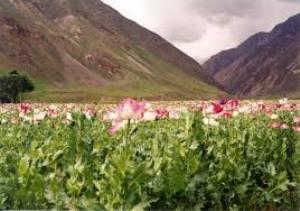 Marijuana Policy
Massachusetts Approves First Provisional Marijuana Growing License. A year and a half after voters legalized marijuana in the Bay State, the Cannabis Control Commission has awarded its first provisional license to a marijuana grower. Sira Naturals of Milford has been awarded a Tier 3 cultivation license, which means it can grow marijuana on up to 20,000 square feet of its cultivation facility. Sales are supposed to begin on July 1, but the state has yet to license any retailers.
Medical Marijuana
Arkansas Supreme Court Removes Cultivator License Roadblock. The state Supreme Court Thursday threw out a ruling that effectively blocked the state's five approved medical marijuana cultivators from receiving licenses. The ruling ends a series of legal challenges to the awarding process from applicants who did not receive licenses and removes an injunction blocking the state from moving forward with licensing.
Sentencing and Pardons
NFL Players Ask Trump to Change Excessive Sentences for Nonviolent Drug Offenders. A group of NFL players organized as the Players Coalition wrote a New York Times op-ed challenging President Trump to pardon more nonviolent drug offenders. They said they were pleased by Trump's pardon of Alice Marie Johnson, who had served 20 years of a life sentence for a first-time drug conviction, but noted that "there are a lot of people out there like Ms. Johnson that should be pardoned that don't know a celebrity or an NFL player." The players said that while Trump had challenged them to come up with more names for pardons, that's not the solution: "A handful of pardons will not address the sort of systemic injustice that NFL players have been protesting," the letter to the New York Times read. "These are problems that our government has created, many of which occur at the local level. If President Trump thinks he can end these injustices if we deliver him a few names, he hasn't been listening to us."
Foreign Policy
Afghan Opium Production at Record Levels Despite Nearly $9 Billion in US Anti-Drug Efforts, Watchdog Finds "There's more opium being grown now than when we started, there's more heroin being produced than when we started, there's more heroin being exported, there are more profits from the heroin going to the Taliban and to the other terrorist groups than when we started," said John Sopko, the Special Inspector General for Afghanistan Reconstruction (SIGAR). "If you apply all of the tests, we failed." The latest SIGAR report finds that opium production has topped 9,000 metric tons this year. The US has spent $8.7 billion trying to suppress the crop since it invaded in late 2001.