One of the biggest police corruption cases in recent history ends with the head of the Baltimore Gun Trace Task Force headed for prison, deputies get in trouble for drugs in the jails, an Atlanta cop gets caught up in a drug raid, and more.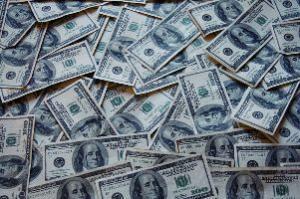 In Franklinton, Louisiana,
a Washington Parish sheriff's deputy was arrested last Friday
for allegedly helping inmates smuggle drugs into the parish jail. Deputy Joe Wayne Sandifer is accused of knowing about drug use by inmate trusties and hiding drugs for them in his department-issued vehicle. Police found drugs when they searched his vehicle. He is charged with possession of marijuana, activities regarding contraband in a penal institution and malfeasance in office.
In Colorado Springs, Colorado, an El Paso County sheriff's deputy was arrested Sunday for trying to bring drugs into the county jail during his shift. Deputy Steven D'Agustino faces charges of introducing contraband in the first degree and official misconduct. The five-year veteran now resides at his former place of employment.
In College Park, Georgia, an Atlanta police officer was arrested Monday during a raid on a home where people were suspected of dealing drugs. Officer Iris Rowe was in the home when College Park Special Operations Teams hit the apartment looking for two named suspects. Police arrested all three and attempted to question Rowe about involvement in drug activity, but she declined to answer questions. Police seized drugs valued at about $30,000 and $8,000 in cash in the house and found more drugs and an AR-15 in the trunk of Rowe's car. She faces three drug charges, including possession with intent to distribute marijuana, possession of a controlled substance and possession of illegal drugs in a drug-free zone. She was placed on leave from the Atlanta Police Department pending the investigation.
In Baltimore, the former head of the Baltimore Police Gun Trace Task Force was sentenced last Thursday to 25 years in federal prison for using the task force, which was supposed to take guns off the street, to steal and resell guns, rob drug dealers, and plant false evidence. Sergeant Wayne Jenkins was among six of his colleagues who pleaded guilty in the case.