A dozen state governors call on Congress to protect legal marijuana states, a coalition of mayors does something similar, Michigan regulators are leaving medical marijuana businesses hanging out to dry, and more.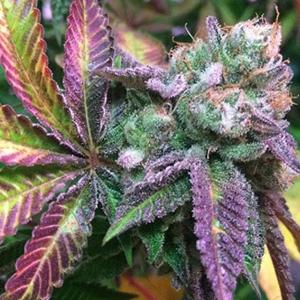 Marijuana Policy
Governors Call on Congress to Pass STATES Act. A dozen governors have signed a letter to Congress urging it to pass the Strengthening the Tenth Amendment Through Entrusting States Act (STATES Act). Introduced in both the House and the Senate last week, the bill would protect states with legalized marijuana from federal interference. The list includes the governors of most of the adult legalization states-- California, Oregon, Colorado, Alaska, Nevada, Washington and Massachusetts -- as well as Democratic governors Phil Murphy of New Jersey, Andrew Cuomo of New York and Tom Wolfe of Pennsylvania, as well as Republican governors Larry Hogan of Maryland and, somewhat surprisingly, Doug Burgum of North Dakota.
Coalition of Mayors to Urge Congress to Protect States With Legal Marijuana. Denver Mayor Michael Hancock (D) announced Sunday at the annual meeting of the US Conference of Mayors that he will lead a coalition of mayors from around the country in a bid to push Congress to act to protect states where marijuana or medical marijuana is legal. "With 46 states having some form of legalization, the reality is legal marijuana is coming to a city near you. As mayors of cities that have successfully implemented and managed this new industry, we have hands-on experience that can help Congress take the right steps to support other local governments as they prepare to enter this new frontier," Hancock said in an announcement of the coalition. "We all will face common challenges when it comes to legalizing marijuana, and those challenges need federal solutions so implementation can be done smoothly, safely and effectively." Other founding members of the coalition are Mayor Heidi Williams of Thornton, Colorado, as well as mayors Mark Farrell (San Francisco), Jenny Durkan (Seattle), Libby Schaaf (Oakland), Tedd Wheeler (Portland), Christopher Cabaldon (West Sacramento), Eric Garcetti (Los Angeles) and Carolyn Goodman (Las Vegas).
Medical Marijuana
Michigan Regulators Leave Medical Marijuana Companies Hanging for Another Month. The state Medical Marijuana Licensing Board announced last Friday that it was canceling its meeting set for Monday, leaving 17 medical marijuana companies in the lurch. The board will not meet again for another month. It was supposed to issue permits to four cultivation operations, a transport company, a dispensary and a processor, and it was also scheduled to consider prequalification for licensure for another 10 businesses. So far, 212 businesses have applied for licenses; none have been issued.
International
Danish Political Parties Call for Legal Marijuana Sales. Amidst another police crackdown on the Pusher Street market in Copenhagen's Christiania, five political parties are calling for a path toward legalization. One of the parties, the libertarian Liberal Alliance, is a coalition partner in the country's conservative government. The other four -- Alternative, the Red Green Alliance, the Socialist People's Party, and the Social Liberal Party -- are in the opposition. The parties were set to meet Monday to discuss pathways to legalization.