Whoa! It's prison and jail guards gone wild, plus some New York state cops get themselves in trouble. Let's get to it: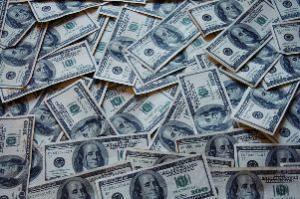 In Wewahitchka, Florida,
a state prison guard was arrested last Monday
after being caught smuggling drugs in her bra and tampon. Officer Julia Eagerton voluntarily surrendered nine bundles of synthetic cannabinoids weighing 334 grams when confronted by security staff at the prison. She is charged with introducing contraband into a state correctional institution, possession of narcotics and unlawful compensation.
In Pendleton, Indiana, a county jail guard was arrested last Tuesday after being caught with drug contraband on him when he reported to work. Guard Joshua Myers faces a misdemeanor charge of trafficking with an inmate and a felony charge of official misconduct.
In Jonesborough, Tennessee, a Washington County jail guard was arrested last Friday after officers intercepted a package he carried with him as he went to work. Randy Burke was carrying methamphetamine, suboxone, and subutec. It's not clear what charges he faces.
In Snow Hill, North Carolina, a state prison guard was arrested last Friday on multiple drug charges after he was found with drug contraband on him. Antwan Hamilton, 23, is charged with six counts of Possession of Schedule III Controlled Substance, one count of Possession with Intent to Sell/Deliver Controlled Substance, and one count of Possession of Controlled Substance on Prison Premises.
In Mineola, New York, two Nassau County police officers were arrested Tuesday on unspecified drug charges. Officers Erik Skoglund and Karen Ernst were among nine people arrested on drug charges following a grand jury investigation. They were given desk appearance tickets and released.
In Buffalo, New York, a former Niagara Falls police officer was sentenced last Wednesday to three years' probation for letting her boyfriend stash cocaine at her home and accompanying him as he went about his cocaine selling business. Former Officer Stephanie Costanzo, 29. She pleaded guilty in February to managing a drug-involved premise. Her maximum recommended sentence was six months in prison.