The City of Brotherly Love gets its first dispensary, a Florida judge has blocked a state ban on patients smoking medical marijuana, Colorado's governor signs a medical marijuana in school bill, but vetoes a medical marijuana for autism one, and more.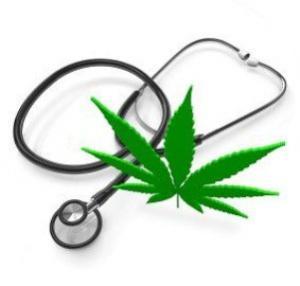 Colorado
Colorado Governor Signs Medical Marijuana at School Bill. Gov. John Hickenlooper (D) has signed into law House Bill 18-1286, which will allow school nurses to administer medical marijuana to students with medical marijuana patient cards. Hickenlooper said that bill would expand current law to "allow school personnel to administer medical marijuana in a non-smokable form to students qualifying for medical marijuana use."
Colorado Governor Vetoes Medical Marijuana for Autism, Wants More Study. Gov. John Hickenlooper (D) on Tuesday vetoed House Bill 18-1263, which would have allowed people with autism spectrum disorders to qualify as medical marijuana patients. "While we are very sympathetic with families advocating medical marijuana (MMJ) as a safer and more effective treatment for their children, we cannot ignore such overwhelming concerns from the medical community," Hickenlooper said in the veto letter. He went on to say, "In vetoing this bill, we do so on sole concern that medical efficacy on MMJ to treat ASD has yet to be fully studied by medical professionals and scientific experts entrusted to this role at the Colorado Department of Public Health and Environment (CDPHE)." Hickenlooper then signed an executive order directing CDPHE to study the efficacy of medical marijuana for children with autism.
Florida
Florida Judge Halts State's Effort to Block Patients Smoking Their Medicine. A Leon County circuit court judge on Tuesday lifted an automatic stay on her ruling that the state's ban on patient access to the smokable form of medical marijuana is unconstitutional. The state has until Monday to begin moving to make smokable medical marijuana available to patients.
Louisiana
Louisiana Governor Signs Second Medical Marijuana Expansion Bill. Gov. John Bel Edwards (D) has signed into law House Bill 579, which adds Parkinson's, glaucoma, severe muscle spasms, chronic pain and post-traumatic stress disorder to the 10 conditions currently qualifying for medical marijuana. Days earlier, he signed into law a second bill that added autism to the list of qualifying disorders.
Michigan
Michigan Extends Deadline for Dispensaries to Get Licensed. The Department of Licensing and Regulatory Affairs announced last Wednesday that a June 15 deadline for operating dispensaries to get licensed under the state's new medical marijuana law will be extended to September 15. "This 92-day extension will allow the bureau and the board enough time to investigate and authorize facility operator licenses in order to make sure that access to medical marihuana is maintained," the agency said.
New York
New York Bill Would Allow CBD Cannabis Oil to Be Used Instead of Opioids for Pain. State Sen. George Amedore (R) last Thursday filed Senate Bill 8820, which would allow the use of CBD cannabis oil in place of opioids. Amedore is co-chair of the Senate Task Force on Opioid and Heroin Addiction and said that the evidence is clear marijuana is less harmful and addictive than opioid painkillers.
Pennsylvania
Philadelphia Gets First Dispensary. The City of Brotherly Love has seen its first medical marijuana dispensary open its doors. The Restore Integrative Wellness Center in Frankford opened last Wednesday.
[For extensive information about the medical marijuana debate, presented in a neutral format, visit MedicalMarijuana.ProCon.org.]