State Attorney General Gurbir Grewal has shaken up New Jersey's marijuana politics with an announcement Tuesday that he has ordered county and municipal prosecutors to defer all marijuana-related cases until early September. The move was an unexpected response to a squabble over whether a city in the state could decriminalize pot possession on its own.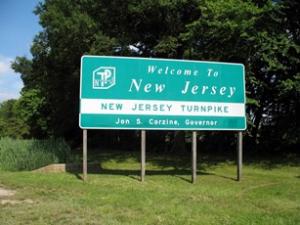 Last week, Jersey City Mayor Steven Fulop moved to unilaterally decriminalize small-time pot possession in his city. State Attorney General Gurbir
Grewal told him he couldn't do that
. In a
letter
last Friday, Grewal declared that his office "takes no position" on marijuana legalization or decriminalization, by warned Fulop he was exceeding his authority.
"I write to advise that, as a municipal prosecutor, you do not have the legal authority to decriminalize marijuana or otherwise refuse to criminally prosecute all marijuana-related offenses in the municipal courts of Jersey City," Grewal wrote. "Accordingly, I am instructing you that your memorandum is void and has no effect."
But by Monday, Grewal was singing a different tune -- one that will affect thousands of people currently facing marijuana charges in the state. According to Politico, Grewal met with Jersey City officials that day and then agreed to create a working group to set a statewide policy for prosecutors by the end of August. Both the Jersey City prosecutor and the Hudson County (home of Jersey City) prosecutor will be part of the group.
"In the interim, I ask that all municipal prosecutors in New Jersey seek an adjournment until September 4, 2018, or later, of any matter involving a marijuana-related offense pending in municipal court," Grewal wrote in a letter to prosecutors. "This adjournment will give my office sufficient time to develop appropriate guidance for prosecutors."
The move comes as the legislature, with the encouragement of Gov. Phil Murphy (D), ponders a pair of legalization bills, S 2702 and S 2703, filed by Senate President Steve Sweeney (D-Gloucester) and Senate Judiciary Committee Chairman Nicholas Scutari (D-Cumberland). On Monday, Sweeney announced he would combine the bills, tying legalization to an expansion of the state's medical marijuana program.
Murphy had vowed to legalize marijuana within 100 days of his January inauguration, but that hasn't happened yet. That's due in part to opposition from the likes of state Sen. Ronald Rice (D-Essex), head of the Legislative Black Caucus, who favors decriminalization over legalization, and who just last week was warning that legalization could lead to "sex toys and oils with marijuana," among other horrible consequences.
On Tuesday, Gov. Murphy reiterated that decriminalization wasn't enough. "On the surface, [decriminalization] is intoxicating," Murphy told reporters at a joint appearance with Sweeney. "You think it's a step in the right direction but it actually leaves the business in the hands of the bad guys. Your kids are exposed, it's not regulated, it's not taxed. So I'll leave the specifics of that to the attorney general, but that's a conceptual answer."
Legalization is "the bigger lift," Murphy said. "The Senate president is leading that. I'm all in. I think the Assembly speaker... is all in."
Whether the governor and the legislative leadership can get it done this year remains to be seen. And so does whether the era of prosecuting people for pot in New Jersey is over once and for all, and not just for the next couple of months.
This article was produced by Drug Reporter, a project of the Independent Media Institute.