In a surprise move, New Jersey's attorney general suspends marijuana prosecutions, an Oklahoma industry trade group releases proposed draft medical marijuana regulations, a Denver initiative to decriminalize magic mushrooms is delayed, and more.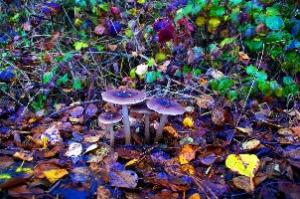 Marijuana Policy
New Jersey Attorney General Suspends All Marijuana Prosecutions Until September. State Attorney General Gurbur Gerwal announced Monday night that he had ordered county and municipal prosecutors to suspend marijuana-related cases at least until September. The surprise move came after Grewal met with Jersey City officials over that city's effort to decriminalize small-time possession. Grewal last week initially told the city it couldn't do that, but after the Monday meeting he announced that he was forming a working group to create a statewide policy for prosecutors and: "In the interim, I ask that all municipal prosecutors in New Jersey seek an adjournment until September 4, 2018, or later, of any matter involving a marijuana-related offense pending in municipal court. This adjournment will give my office sufficient time to develop appropriate guidance for prosecutors."
Washington State Felony Marijuana Busts Plummet After Legalization. Felony pot busts have fallen by 90% since the state legalized marijuana in 2012, according to the Washington State Caseload Forecast Council. More than 1,300 felony sentences were handed out in an 18-month period in 2008 and 2009, but only 147 such cases in an 18-month period following the opening of retail marijuana shops in 2014. "It's really heartening," said Alison Holcomb, the director of strategy for the ACLU of Washington who authored and sponsored the legalization initiative. "These are strong signs that this was the right policy choice for Washington state voters to make and we're really grateful that they had the courage to do it."
Medical Marijuana
Oklahoma Marijuana Trade Group Releases Proposed Regulatory Framework for New Medical Marijuana Law. With parts of the state's new medical marijuana law set to take effect this weekend, an industry group has released its own proposed regulatory framework for implementing the new law. New Health Solutions Oklahoma says its intent is to provide a resource for a legislative panel reviewing restrictive recommendations made by the state Board of Health. That panel was set to meet Wednesday.
Psychedelics
Denver Magic Mushroom Initiative Won't Be on 2018 Ballot. A proposed initiative to decriminalize magic mushrooms will not be on the ballot this year. Advocates were thwarted by the Denver elections division, which has yet to approve ballot language. That means the group has almost no time to gather signatures before the city's mid-August deadline for the November election. They will now aim for the city's May 2019 ballot.