Arkansas finally issued some cultivation licenses, Maine legislators override a gubernatorial veto to expand medical marijuana, Michigan adds more qualifying conditions, and more.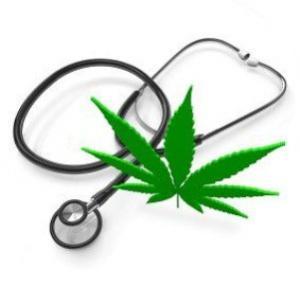 Arkansas
Arkansas Issues Cultivator Licenses. The state Medical Marijuana Commission has awarded cultivation licenses to five medical marijuana businesses. The move comes after an injunction blocking the move was lifted. Another 90 potential medical marijuana businesses were out of luck, but the commission will keep their applications on hand in case one of the five awarded licenses is revoked or if the commission decides to award the three additional licenses it could issue.
Maine
Maine Governor Vetoes Medical Marijuana Expansion Bill. Gov. Paul LePage last Friday vetoed a bill that would have allowed doctors to certify medical marijuana for patients for any reason, as well as revamping the caregiver system and removing some obstacles to obtaining patient cards. The bill will now go back to the legislature for a possible effort to override the veto.
Maine Lawmakers Override Governor's Veto of Medical Marijuana Expansion. The legislature has overwhelmingly overridden Gov. Paul LePage's (R) veto of a bill, L.D. 1539. allowing patients to use marijuana if a doctor deems it medically beneficial, grant six new medical dispensary licenses, permit caregivers to expand their business operations and give the state and municipalities more power to regulate them.
Michigan
Michigan Adds More Qualifying Conditions. The state on Monday added 11 medical conditions, including autism, chronic pain, Parkinson's disease and Tourette's syndrome, to the list of ailments that could qualify a person for a medical marijuana card. That brings the number of qualifying conditions to 22.
Oklahoma
Oklahoma Losers Now Want to "Fix" Medical Marijuana Initiative. Opponents of State Question 788, the medical marijuana initiative approved by voters last month, are now demanding changes in the measure. At a Monday press conference, a coalition of medical groups called for three changes to the initiative: requiring dispensaries to have pharmacists on staff, limiting the number of dispensary licenses, and banning the sale of smokable forms of weed. The state Health Department was meeting Tuesday to vote on proposed rules, but it does not appear the department is going to consider the proposals from the medical coalition.
Oklahoma Approves Emergency Rules for Medical Marijuana, Bans Sale of Smokable Medicine. The state Board of Health on Tuesday approved a proposed draft of emergency rules for the state's new medical marijuana program, but also voted to prohibit the sale of smokable marijuana at dispensaries. Licensed medical marijuana patients could still smoke it if they grew their own.
[For extensive information about the medical marijuana debate, presented in a neutral format, visit MedicalMarijuana.ProCon.org.]