An Oklahoma marijuana legalization initiative is in the midst of signature gathering, the DEA announces new regulations aimed at the opioid crisis, Sri Lanka cites the Philippines' "success" as it moves to resume hanging drug offenders, and more.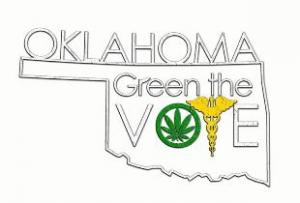 Marijuana Policy
Oklahoma Legalization Initiative Has a Month Left to Meet Signature Requirement. A marijuana legalization initiative, State Question 797, has until August 8 to gather enough signatures to qualify for the November ballot. Organizers need 123,724 valid voter signatures to qualify, and have gathered more than 80,000 in two months of canvassing. To have a safe cushion, organizers need to roughly double their signature count in the remaining weeks.
Medical Marijuana
Arkansas Issues Cultivator Licenses. The state Medical Marijuana Commission has awarded cultivation licenses to five medical marijuana businesses. The move comes after an injunction blocking the move was lifted. Another 90 potential medical marijuana businesses were out of luck, but the commission will keep their applications on hand in case one of the five awarded licenses is revoked or if the commission decides to award the three additional licenses it could issue.
Oklahoma Approves Emergency Rules for Medical Marijuana, Bans Sale of Smokable Medicine. The state Board of Health on Tuesday approved a proposed draft of emergency rules for the state's new medical marijuana program, but also voted to prohibit the sale of smokable marijuana at dispensaries. Licensed medical marijuana patients could still smoke it if they grew their own.
Heroin and Prescription Opioids
Department of Justice Announces Regulatory Steps to Address Opioid Epidemic. The Department of Justice announced new guidelines that it says will enable the DEA to clamp down on diversion of prescription opioids. The announcement doesn't address whether patients who need the drugs for pain will still be able to get them:
"The Department of Justice today announced the finalization of an April proposal to improve the Drug Enforcement Administration's ability to control the diversion of dangerous drugs in the midst of the national opioid crisis. Announced in April by Attorney General Jeff Sessions, the final rule sent for publication today in the Federal Register establishes that DEA will take into consideration the extent that a drug is diverted for abuse when it sets its annual opioid production limits," the DEA said in a press release Tuesday. "If DEA believes that that a particular opioid or a particular company's opioids are being diverted for misuse, this allows DEA to reduce the amount that can be produced in a given year. These revised limits will encourage vigilance on the part of opioid manufacturers, help DEA respond to the changing drug threat environment, and protect the American people from potentially addictive drugs while ensuring that the country has enough opioids for genuine medical, scientific, research and industrial needs."
International
Philippines Wants to Drug Test All High School, College Students. In what is actually a retreat from an earlier proposal to require mandatory drug testing for students as young as elementary school, the Philippines DEA is now proposing the mandatory drug testing of all high school and college students. But the move would require a change of law. Current Philippines law only allows for random -- not universal -- drug testing of students.
Sri Lanka to Begin Hanging Drug Dealers. President Maithripala Sirisena told his cabinet Wednesday he was "ready to sign the death warrants" of repeat drug offenders. "From now on, we will hang drug offenders without commuting their death sentences," he said. While the death penalty for drugs remains on the books in Sri Lanka, no one has been executed for a drug offense since 1976. The government said it would try to replicate the "success" of hardline drug policies in the Philippines.