A Paterson, New Jersey, cop gets ready to pay for going buck wild, a New Mexico state trooper uses stolen drugs to woo women (and girls), a Florida deputy gets nailed for falsely busting people for drugs, and more. Let's get to it: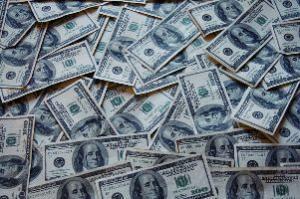 In Bunker Hill, Indiana,
a state prison guard was arrested last Friday
after she got caught smuggling suboxone and methamphetamine into the Miami Correctional Facility. Officer Talleigha Titus went down after being tripped up by surveillance of inmate phone and payment records. She is charged with attempting to traffic, possession of methamphetamine and possession of a controlled substance.
In Farmington, New Mexico, a state trooper was arrested last Saturday for stealing drugs during arrests and giving them to women with whom he was romantically interested, including a 16-year-old girl. Officer Daniel Capehart went down after a meth user told investigators Capehart had been texting her for months and they set up a sting where he offered to split drugs with her from any bust she set up. In the case of the teen, Capehart sent numerous texts to set up deliveries of marijuana, but the teen had handed her phone over to the cops, and he was actually communicating with a San Juan County sheriff's detective. He is charged with distribution of methamphetamine and marijuana.
In Fernandina Beach, Florida, a Nassau County sheriff's deputy was arrested last Saturday for not testing drugs found in the field and making false claims that some drugs were illegal. Deputy Kyle Tholl, 38, is now a former deputy. Tholl repeatedly pulled people over for traffic violations and charged them with drug possession when the drugs were either prescribed over the counter medications. He is charged with perjury and filing a false police report. Some 30 of his drug cases have now been dropped.
In Paterson, New Jersey, a former Paterson police officer pleaded guilty last Wednesday to stealing drugs, dealing drugs from his squad car, and beating up a wheelchair-bound hospital patient. Ruben McAusland, 26, went down in April in a federal probe. He admitted in federal court to dealing heroin, cocaine, crack, and marijuana from his squad car while in uniform, as well as the unprovoked attack on the hospital patient, which he and his partner videotaped. He copped to drug possession with an intent to distribute and deprivation of civil rights under color of law. McAusland will be facing up to 50 years in prison when he gets sentenced on Oct. 9. The ex-cop must also forfeit $13,650 -- the amount of money he made on drug deals.
In Great Falls, Montana, a Fort Peck tribal police officer was sentenced last Thursday to a year and a day in prison for stealing drugs and money from the tribe's drug investigation office. Mikkel Shields, 33, had previously pleaded guilty to burglary in the case, which compromised more than two dozen drug cases. In September, he broke into the Fort Peck Tribal Law and Justice Building and used a crowbar to get into the drug investigations office, where he took opiates, methamphetamine and cash. He had been diagnosed with PTSD after serving in the military and had undergone substance abuse treatment, but relapsed in August.