A powerful Senate committee calls marijuana's Schedule I status an obstacle to research, an Arizona appeals court ruling gets ignored, Oklahoma sees its first medical marijuana clinic, and more.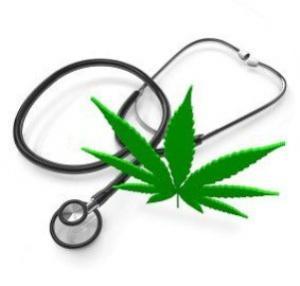 National
Senate Committee Slams Marijuana's Federal Classification, Saying Schedule I Blocks Research. The Senate Appropriations Committee has issued a report criticizing marijuana's continued classification as Schedule I drug, saying that the classification is a bar to research. "The Committee is concerned that restrictions associated with Schedule 1 of the Controlled Substance Act effectively limit the amount and type of research that can be conducted on certain Schedule 1 drugs, especially marijuana or its component chemicals and certain synthetic drugs," the committee wrote a new report called "Barriers to Research."
Arizona
Arizona Appeals Court Rules Patients Face Can Be Arrest For Hashish, Extracts. The state Court of Appeals ruled last Tuesday that medical marijuana patients can still be arrested for possessing hashish or extracts because they weren't included by name in the voter-approved medical marijuana initiative in 2010. The ruling came in the case of card-carrying patient Rodney Jones, who was caught with 0.05 ounces of hash. After spending more than a year in jail, he waived his right to a jury trial, but not his right to appeal. "If the drafters wanted to immunize the possession of hashish they should have said so," the ruling said. "We cannot conclude that Arizona voters intended to do so." Arizona Attorneys for Criminal Justice, which is supporting Jones, said the ruling will be appealed to the state Supreme Court.
Arizona Marijuana Industry Leaders Say They Will Ignore Appeals Court Ruling Barring Extracts. Last week's state appeals court ruling that because hashish and marijuana extracts were not explicitly mentioned in the state's medical marijuana law they are illegal is being met with vows to ignore it by the industry. Dispensary associations and operators say they will wait for a final ruling from the state Supreme Court before complying. That could leave them open to criminal prosecution, even though the state Department of Health Services said last Friday it is still trying to figure out what to do.
Oklahoma
Oklahoma Sees First Medical Marijuana Clinic. That didn't take long. Just hours after the polls closed last Tuesday and voters approved a medical marijuana initiative, the Tulsa Higher Care Clinic opened for business. The clinic provides doctors who will write medical marijuana recommendations, but it isn't selling any product… yet.
Oklahoma Governor Says No Special Session for Medical Marijuana. Despite saying before the June 26 election that the successful medical marijuana initiative would require a legislative special session to be implemented, Gov. Mary Fallin (R) said last Friday that she and House and Senate leaders have decided that a special session isn't necessary. Instead, the Health Department will be charged with promulgating emergency rules.
Utah
Utah Medical Marijuana Initiative Foes Seek Emergency Restraining Order to Block it from Ballot. The Coalition for a Safe and Healthy Utah, which includes the Utah Medical Association, the Eagle Forum, the Utah Police Chiefs Association and other law enforcement groups, last Friday asked US District Court Judge Clark Waddoups to issue an emergency injunction. They argued marijuana remains illegal under federal and state law. But the state attorney general's office opposes the injunction. "There is no emergency," argued Assistant Utah Attorney General David Wolf. "The election is months away, and the voters may reject the Initiative and moot the constitutional issues that, in Plaintiffs' view, justify an emergency (preliminary) injunction."
Utah Medical Marijuana Foes Drop Lawsuit Seeking to Block Initiative. Drug Safe Utah, which had sought to block the medical marijuana initiative from appearing on the November ballot, has given up on that tactic. An attorney for the group said its challenge lacked "ripeness," in that it sought to block the law before voters had a chance to vote on it. The attorney said the group may try to challenge it after it passes.
[For extensive information about the medical marijuana debate, presented in a neutral format, visit MedicalMarijuana.ProCon.org.]