Democratic legislative leaders in New Hampshire and New Jersey are pushing forward on marijuana legalization, a powerful Senate committee slams marijuana's classification as a Schedule I drug, the Swiss government is moving toward pilot programs on marijuana legalization, and more.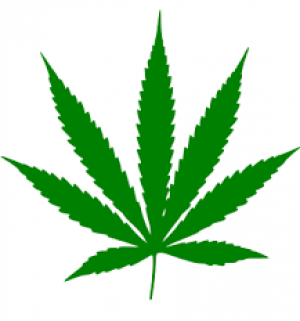 Marijuana Policy
New Hampshire Top Senate Democrat Kicks Off Campaign to Legalize Marijuana. Senate Minority Leader Jeff Woodburn has launched an online petition campaign to pressure Gov. Chris Sununu (R) on marijuana legalization. Sununu has vowed to veto any bill that would do that, but Woodburn said, "We're in the business of listening to what the people want, and we need to get our heads out of the sand and recognize the reality that all of our neighbors are moving towards." The campaign hopes to have 10,000 signatures by October when legalization goes into effect in Canada. Once that happens, New Hampshire will be totally surrounded by states or countries that have freed the weed.
New Jersey House, Senate Democrats Say Legalization is Coming Soon. Gov. Phil Murphy promised that marijuana legalization would happen during his first 100 days in office. It didn't, but state Democratic legislative leaders now say it could happen before Labor Day. Senate President Steve Sweeney (D-Gloucester) says lawmakers are "rounding the corner" on marijuana and is predicting legislation could be passed by the end of August. "I know the speaker and I are committed to getting the marijuana bills done this summer. That's our goal," Sweeney said.
Medical Marijuana
Senate Committee Slams Marijuana's Federal Classification, Saying Schedule I Blocks Research. The Senate Appropriations Committee has issued a report criticizing marijuana's continued classification as Schedule I drug, saying that the classification is a bar to research. "The Committee is concerned that restrictions associated with Schedule 1 of the Controlled Substance Act effectively limit the amount and type of research that can be conducted on certain Schedule 1 drugs, especially marijuana or its component chemicals and certain synthetic drugs," the committee wrote a new report called "Barriers to Research."
Arizona Marijuana Industry Leaders Say They Will Ignore Appeals Court Ruling Barring Extracts. Last week's state appeals court ruling that because hashish and marijuana extracts were not explicitly mentioned in the state's medical marijuana law they are illegal is being met with vows to ignore it by the industry. Dispensary associations and operators say they will wait for a final ruling from the state Supreme Court before complying. That could leave them open to criminal prosecution, even though the state Department of Health Services said last Friday it is still trying to figure out what to do.
Utah Medical Marijuana Foes Drop Lawsuit Seeking to Block Initiative. Drug Safe Utah, which had sought to block the medical marijuana initiative from appearing on the November ballot, has given up on that tactic. An attorney for the group said its challenge lacked "ripeness," in that it sought to block the law before voters had a chance to vote on it. The attorney said the group may try to challenge it after it passes.
International
Switzerland Moves Toward Relaxing Marijuana Laws. The Swiss government said Wednesday it aims to institute pilot studies on ways to relax its marijuana laws. "The scientific pilot studies would be limited and restricted to specific areas," the government said. "Participant numbers would also be limited, and minors would be excluded." The government noted that some 200,000 Swiss use marijuana regularly: "Although current laws forbid its consumption and seek to punish it, this number is not declining. At the same time, the black market is flourishing, and the safety of consumers cannot be guaranteed due to a lack of quality control." Between now and October 25, a consultation on the pilot study proposal will take place.