The VA rejects pleas to study marijuana for PTSD, Illinois gets a couple of court rulings, a full-fledged medical marijuana bill is filed in Kentucky, and more.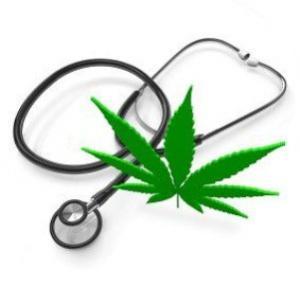 National
On Tuesday, news came that the VA won't study marijuana's effects on PTSD. The Department of Veterans Affairs will not begin a study into marijuana's effects on PTSD despite pleas from congressman, veterans, and the nation's largest veterans' service organization. The news came in a letter to House Democrats from VA Secretary David Shulkin. The letter was actually written in late December, but only released Tuesday. "VA is committed to research and developing effective ways to help veterans cope with post-traumatic stress disorder and chronic pain conditions," Shulkin wrote. "However, federal law restricts VA's ability to conduct research involving medical marijuana, or to refer veterans to such research projects." The letter said a review of existing research found a link between marijuana use and increased risk of suicide, as well as mania and psychotic symptoms, a response Rep. Tim Walz (D-MN), a signer of the letter, called "disappointing" and "unacceptable."
Illinois
Last Wednesday, the parents of a sick child sued over medical marijuana access at school. The parents of an 11-year-old suffering from leukemia have sued the state and a suburban Chicago school district over a state law that bars her from taking her medicine at school. The medical marijuana law the state passed in 2014 prohibits the possession or use of marijuana on public school property. The family argues that provision of the law denies their child due process and violates the Individuals with Disabilities Education Act and the Americans with Disabilities Act. The school district involved is School District 54 in Schaumburg.
Last Friday, a federal judge okayed medical marijuana use at school for the sick girl. Two days after her parents filed a lawsuit against a school district and the state of Illinois over her school's refusal to allow her to use her medicine on school grounds, a federal judge ruled in her favor. The quick move came after the judge heard from the school district, which had concerns its employees could be subject to legal penalties for helping the 11-year-old. Lawyers for the state and the school district will meet with the judge next week to come up with a long-term solution.
On Tuesday, a state judge ordered the state to add intractable pain as a qualifying condition. Cook County Judge Raymond Mitchell has ordered the Department of Public Health to add intractable pain as qualifying condition for medical marijuana use. The decision comes after the department declined to add it, and the department says it will appeal the ruling. The state Medical Cannabis Advisory Board had recommended added the condition in January 2016, but the health department demurred, saying there was "a lack of high quality data" from clinical trials to establish that the benefits outweighed the risks.
Indiana
As of last Friday, the state saw a bevy of CBD bills, but only a restrictive one was set for a hearing. Responding to an attorney general's opinion last November that restricted the use of CBD to epileptics on a state registry, lawmakers have filed a number of bills to ease access to the substance, but the only one yet set for a hearing, Senate Bill 294, would actually make access even more restrictive. That bill, filed by Sen. Michael Young (R-Indianapolis), would mandate bar-coded cards for people on the registry and limit sales to card holders.
Kentucky
On Tuesday, a medical marijuana bill was filed. Secretary of State Allison Grimes announced that a bill to legalize medical marijuana in the state, House Bill 166, has been filed. The bill would allow people suffering from a qualifying list of conditions to use medical marijuana. It would also allow patients to grow up to 12 plants in a locked and closed facility.
Maryland
On Monday, the General Assembly took up racial justice in the marijuana industry. The General Assembly ran into controversy Monday as it took up the contentious issue of including marijuana companies led by African-Americans in the state's nascent medical marijuana industry. Under a compromise negotiated by legislative and industry leaders since last spring, the state would create five new growing licenses but also put a moratorium on further industry expansion for up to 10 years. But lawmakers worried that regulators could move fast enough to get minority firms off the ground and competitive with current growers. Another issue of concern was whether the 10-year moratorium gave too much protection to current growers. The Senate will hold a hearing on the proposal next week.
North Dakota
Last Thursday, the state set medical marijuana dispensary regions. The state Department of Health has established eight regions for where dispensaries can be located. State law allows for up to eight dispensaries, with more to be added if necessary. As of now, the eight regions include the state's largest cities and a 50-mile radius around them.
Pennsylvania
Last Friday, the state backed away from going after medical marijuana patients' guns. The state Health Department announced it will no longer provide the names of medical marijuana patients to law enforcement agencies. The move came after newspapers in the state reported that patients would not be able to buy firearms. Under state regulations, the department was required to post a database of patient names to an online portal accessed by law enforcement, but providing that information would have stopped a patient from buying a gun under federal gun control laws.
[For extensive information about the medical marijuana debate, presented in a neutral format, visit MedicalMarijuana.ProCon.org.]