An effort to undo racial inequities faces a challenge in Ohio, Oklahomans will go to the polls to vote for medical marijuana in June, three members of the Kettle Falls Five win a major court victory, and more.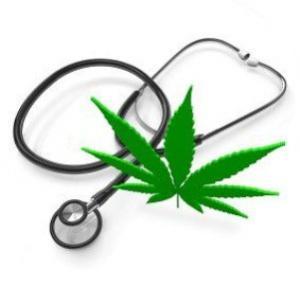 Ohio
On Tuesday, a lawsuit challenged "racial quotas" in the medical marijuana program. A company that failed to win a slot in the state's medical marijuana program has filed a lawsuit claiming it lost out because of "an unconstitutional racial quota." PharmaCann Ohio Inc. said it finished 12th out of more than a hundred applicants for 12 cultivation licenses on the state's application ranking system, but that it lost out because a state quota system requires 15% of those licenses to go to minority-owned groups. That requirement gave an unfair boost to companies that scored lower in the rankings, the company argued, saying the racial requirement violates the Constitution's 14th Amendment equal protection clause.
Oklahoma
Last Thursday, an election date was set for the medical marijuana initiative. Gov. Mary Fallin (R) announced that a medical marijuana initiative will go before the voters during the June 26 primary election. The initiative will be Question 788 on the June ballot. It would create a full-fledged state medical marijuana system, and patients would be allowed to grow up to six mature plants themselves.
Pennsylvania
Last Thursday, the state okayed its first dispensary. State regulators announced they had approved the state's first dispensary to begin selling medical marijuana once it becomes available from a licensed grow. The Keystone Canna Remedies dispensary in Bethlehem was the first out of the gate. The dispensary will open later this month for educational workshops and registration assistance, but doesn't expect to have product on hand until mid-February. Regulators said they expected more dispensaries to open in coming weeks.
Washington
Last Wednesday, three Kettle Falls Five members saw their convictions vacated and charges dismissed. Three members of a Washington state family prosecuted for growing medical marijuana for themselves have seen their convictions vacated at the request of federal prosecutors. The feds said congressional bans on using Justice Department funds to go after state-legal medical marijuana programs made it impossible for them to continue with an appeal.
[For extensive information about the medical marijuana debate, presented in a neutral format, visit MedicalMarijuana.ProCon.org.