Ohio's medical marijuana muddle continues, CBD bills advance in Idaho and Indiana, medical marijuana bills advance in Oklahoma and Tennessee, and more.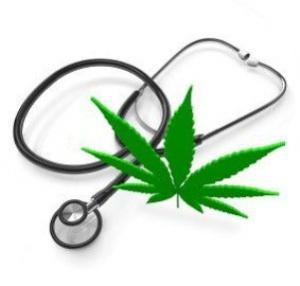 Idaho
Last Friday, a CBD medical marijuana bill advanced. The House Health and Welfare Committee has approved House Bill 577, which would legalize the possession of low-THC CBD oil for medical use. The bill advanced despite the opposition of law enforcement and the Idaho Office of Drug Policy. It now heads for a House floor vote.
Indiana
Last Wednesday, a CBD bill won a committee vote. The House Courts and Criminal Code Committee voted to approve Senate Bill 52, which would allow the legal sale of CBD cannabis oil with low THC levels. The bill is one of a number filed to address the state's CBD mess, which was created when the legislature passed a bill last year allowing for its use, but which left no means to legally obtain it.
On Tuesday, another CBD bill advanced. The Senate Corrections and Criminal Law Committee voted 6-2 to approve House Bill 1214, which would legalize the use of CBD cannabis oil with less than 0.3% THC. The bill would also loosen registration provisions on an existing CBD law that has so far failed to get the medicine to patients.
Ohio
On Monday, a bill to block the awarding of medical marijuana licenses was filed. State Sen. Bill Coley (R-West Chester) has filed a bill to temporarily halt the issuance of licenses for growers, processors, and testers to allow fixes with what he has identified as problems with the system. The move comes as lawsuits by entities not awarded licenses are underway and as others have criticized aspects of the selection process. Coley's bill is not yet available on the legislative web site.
Oklahoma
On Monday, a medical marijuana bill advanced. The Senate Health and Human Services Committee voted 6-5 to approve Senate Bill 1120, which would allow for the use of medical marijuana. The bill's sponsor, Sen. Ervin Yen (R-Oklahoma City), has implied that he filed the bill as an alternative to a medical marijuana initiative, State Question 788, which is already set for the June ballot.
Tennessee
On Tuesday, a medical marijuana bill advanced. The House Criminal Justice Subcommittee narrowly approved a medical marijuana bill. The committee voted 4-3 in favor of House Bill 1749, with the key vote provided by House Speaker Beth Harwell.
[For extensive information about the medical marijuana debate, presented in a neutral format, visit MedicalMarijuana.ProCon.org.]