Another federal marijuana rescheduling effort has bit the dust, the US attorney general announces a new front in the war on opioids, a Denver cafe will become the nation's first licensed marijuana social club, and more.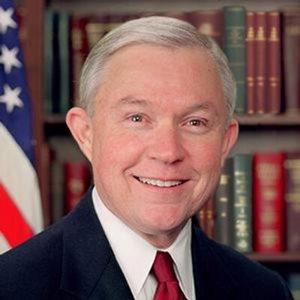 Marijuana Policy
Federal Judge Throws Out Marijuana Rescheduling Case. A US district court judge in Manhattan has thrown out the latest lawsuit challenging marijuana's scheduling under the Controlled Substances Act. Judge Alvin K. Hellerstein ruled Monday that plaintiffs should use administrative remedies to reschedule the substance. If they want pot's status changed, the judge held, they need to get the administration to reschedule it or get Congress to rewrite the drug law. This is at least the fifth effort to reschedule marijuana, going back to the 1970s.
Denver Approves First Social Use Club License. The Coffee Joint in Denver has become the nation's first business licensed to allow marijuana use on premises by people 21 or older. Customers will be able to vape or consume edibles that they bring to the café. The club will not allow any smoking, which, under state law, can only be permitted outdoors, and it will not sell marijuana products.
Medical Marijuana
Indiana CBD Medical Marijuana Bill Advances. The Senate Corrections and Criminal Law Committee voted 6-2 Tuesday to approve House Bill 1214, which would legalize the use of CBD cannabis oil with less than 0.3% THC. The bill would also loosen registration provisions on an existing CBD law that has so far failed to get the medicine to patients.
Oklahoma Medical Marijuana Bill Advances. The Senate Health and Human Services Committee voted 6-5 Monday to approve Senate Bill 1120, which would allow for the use of medical marijuana. The bill's sponsor, Sen. Ervin Yen (R-Oklahoma City), has implied that he filed the bill as an alternative to a medical marijuana initiative, State Question 788, that is already set for the June ballot.
Industrial Hemp
Kansas Senate Passes Hemp Bill. The state Senate voted 36-3 last Thursday to approval Senate Bill 263, which would allow the state Department of Agriculture to grow and promote the research and development of industrial hemp. The department would be able to grow its own hemp or partner with a state university, and individual farmers would be able to grow it under state license. The bill now goes to the House.
Heroin and Prescription Opioids
US Attorney General Announces Plan to Go After Opioid Manufacturers, Distributors. Attorney General Jeff Sessions announced Tuesday that he has created a Justice Department task force to that will target opioid manufacturers and distributors and hold them accountable for unlawful practices. "Opioid abuse is driving the deadliest drug crisis in American history," said Sessions at a news conference with several US attorneys. "It has strained our public health and law enforcement resources and bankrupted countless families across this country."