A massive Baltimore corruption case comes to an end, a former Homeland Security agent heads to prison for taking bribes from a Cali cartel capo, and more. Let's get to it: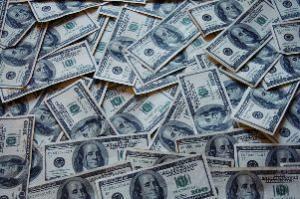 In Hogansville, Georgia,
a Hogansville police officer was arrested last Monday
after he was caught red-handed in an apparent drug deal. Daniel-Cameron William Kemp, 23, was spotted passing a gun and a container to a man in a car. When deputies pulled over the vehicle, they smelled marijuana, and the driver admitted buying a weapon and some weed from Kemp, adding that he'd bought drugs from him before. Police also found marijuana in Kemp's squad car. It's not clear what the precise charges are.
In Baltimore, two members of the Baltimore Police Gun Trace Task Force were convicted Monday of robbing citizens behind the protection of their badges and claiming massive overtime for unworked hours. Six other members of the squad had already pleaded guilty in the broad-ranging corruption scandal before Detectives Daniel T. Hersl, 48, and Marcus R. Taylor, 31, were found guilty of racketeering, racketeering conspiracy and robbery. Squad members specialized in robbing drug dealers of both cash and drugs.
In Miami, a former federal Homeland Security agent was sentenced last Friday to three years in prison for taking bribes from a Colombian drug lord. Christopher Ciccione II, 52, admitted taking $18,000 in cash, prostitutes, restaurant meals, and hotel rooms in return for getting Cali cartel boss Jose Bayron Piedrahita removed from a cocaine smuggling indictment. He pleaded guilty to a conspiracy of "deceit, craft, and trickery" against the US government.