A report from congressional Democrats explores the economic benefits of marijuana legalization, a report from the House Energy and Commerce Committee scolds the DEA and drug distributors over massive shipments of opioids to West Virginia, New York City Mayor Bill De Blasio climbs on board the legalization bandwagon, and more.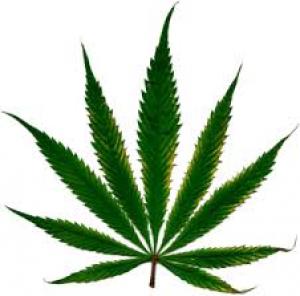 Marijuana Policy
Congressional Democrats Release Report On Marijuana Legalization's Economic Benefits. Democratic members of the congressional Joint Economic Committee released a report Tuesday emphasizing the economic benefits legal marijuana can bring at both the state and federal levels. The report is The National Cannabis Economy, and it predicts marijuana sales revenues will jump from $8 billion last year to $23 billion by 2022. "It's time we legalize marijuana, but at the minimum, we must reduce the conflicts between federal and state laws so that the industry can continue to create jobs and bolster state economies," Senator Martin Heinrich, (D-NM), the ranking member of the panel, said in a press release. "This conflict hurts small businesses and constrains the economic benefits of legal cannabis -- an industry that is estimated to reach $11 billion in sales this year and $23 billion by 2022. But in order to realize the benefits, we must act on legislation such as the STATES Act to help these businesses thrive."
West Hollywood, California, Approves Cannabis Cafes, Consumption Lounges. The city announced Wednesday that it had approved licenses for eight edibles-only consumption cafes an eight consumption lounges where marijuana can be smoked, vaped, drunk, or eaten. The businesses now have a year to obtain a West Hollywood business license and a place to operate. The move could nearly double the number of consumption lounges nationwide: there are seven such facilities in San Francisco, one in Oakland, and one in Denver.
New York City Mayor Backs Marijuana Legalization. Just days after Gov. Andrew Cuomo (D) said he wants to legalize marijuana next year, New York City Mayor Bill De Blasio hopped on board the legal pot train, saying it represents "a once-in-a-generation opportunity to get a historic issue right for future New Yorkers." De Blasio's remarks came as the Mayor's Task Force on Cannabis Legalization released a report recommending that the city tax sales, automatically expunge old pot possession offenses, and work to ensure "diverse participants" get a shot in the legal industry.
Brooklyn, New York, District Attorney Throws Out Hundreds of Old Pot Convictions. Brooklyn DA Eric Gonzales appeared in court Wednesday to vacate outstanding warrants related to low-level pot offenses, as well as expunging past misdemeanor pot convictions. "To fail to address these past convictions would be hypocritical and it would be to turn a blind eye on all the harm caused by marijuana enforcement in prior years," Gonzalez said.
Pennsylvania Governor Suggests He Could Get Behind Marijuana Legalization. Gov. Tom Wolf (D) said Wednesday that it's time for the state to consider legalizing marijuana. "More and more states are successfully implementing marijuana legalization," he noted, adding that it's time for "a serious look" at doing it. The statements mark a change of heart for Wolf, who previously had shied away from legalization talk.
Medical Marijuana
Florida Legal Battle Over Medical Marijuana Takes Another Turn. A state appeals court this week agreed to stay a circuit court judge's ruling that the legislature and the Department of Health violated the state's voter-approved medical marijuana amendment. The ruling comes in a case involving a Tampa marijuana grower, which challenged caps placed on the number of medical marijuana licensees. While the 1st District Appeals Court approved the stay, it also said its final decision on the case would be "expedited."
Heroin and Prescription Opioids
Congressional Report Scolds DEA, Drug Distributors on Flood of Opioids to West Virginia. Massive shipments of prescription opioids to West Virginia -- 20.8 million pounds opioids sent to one town of 3,000 over a ten-year period, for example -- reflect failures by the DEA and drug distribution companies to conduct effective oversight of their customers and failures to recognize obvious red flags, a bipartisan report from the House Energy and Commerce Committee found. These lapses helped make the state "the epicenter of the nation's opioid epidemic and the state with the highest drug overdose death rate in the country," the report said. And it's not just West Virginia: "Taken all together, the Committee's report outlines a series of missteps and missed opportunities that contributed to the worsening of the opioid epidemic in West Virginia," the report said. "While focused on a narrow part of West Virginia, the report raises grave concerns about practices by the distributors and the DEA nationwide."