China agrees to make fentanyl a controlled substance, Dark Web dealers begin banning fentanyl sales, Luxembourg could become the first European country to legalize marijuana, and more.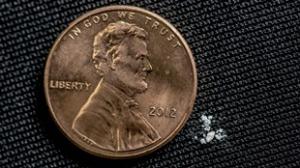 Marijuana Policy
Michigan Bill Would Free Prisoners Doing Time for Marijuana Crimes. Democratic lawmakers have filed a bill, House Bill 6508, that would allow prisoners convicted of certain marijuana offenses to get out of prison. The release would apply to people imprisoned for use, possession, or distribution of marijuana if they meet certain conditions. It would also reduce sentences for other marijuana crimes.
Medical Marijuana
Iowa Sees First Medical Marijuana Dispensaries. The Hawkeye State's first medical marijuana dispensaries opened over the weekend. Five were authorized under a law passed last year and licenses were awarded earlier this year. The state's law only allows for the use of CBD products.
Heroin and Prescription Opioids
Dark Web Drug Dealers Voluntarily Ban Fentanyl Sales. The British National Crime Agency reports that major dark web drug sellers have begun voluntarily banning the sale of fentanyl because it is both too dangerous and too likely to provoke police crackdowns. That would put the powerful opioid in the company of mass casualty firearms and explosives as commodities too dangerous to trade on the dark web.
Foreign Policy
China Agrees to Make Fentanyl a Controlled Substance After Talks With US. The Chinese Foreign Ministry said it had "decided to schedule the entire category of fentanyl-type substances as controlled substances, and start the process of revising relevant laws and regulations" after the meeting between President Trump and Chinese President Xi Jinping in Buenos Aires on Saturday. The two countries have "agreed to take active measures to strengthen cooperation on law enforcement and narcotics control," including the control of fentanyl-type substances, the statement said. The White House called the move "a wonderful humanitarian effort."
International
Luxembourg Moves Toward Legalizing Marijuana. In a joint press conference, the three political parties that constitute the country's governing coalition announced plans to legalize marijuana, including legal marijuana sales. The announcement came after an online petition calling for legalization generated enough support to be discussed in parliament. The petitioners asked for marijuana to be regulated, pointing to Canada as an example. A final agreement on the exact structure of legalization is expected to be finalized this week.