The police chief in Oklahoma City wants pot busts downgraded, the US Sentencing Commission sets policy priorities for the next 18 months, marchers demand New York Gov. Andrew Cuomo take action on the state's overdose crisis, and more.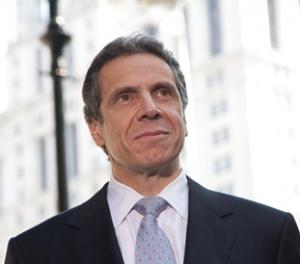 Marijuana Policy
Oklahoma City Police Chief Wants to Quit Arresting Pot Possessors. Police Chief Bill Citty is calling for adjusting city ordinances so that police officers will not have to jail people caught with small amounts of marijuana. He is backing a move to reduce the penalty for possession from a $1,200 fine and up to six months in jail to just a $400 fine. "Right now, we're taking all possessions of marijuana, and it would be a Class B offense and it would actually, they would be arrested," said Citty. "We've been arresting every single one of them. This would stop that practice. By lowering it to $400, this allows us to basically take it out of that court of record trial and we're able to assign citations for the possession of marijuana. Now, that will be if they don't have a state permit or license that allows them to have it for medical use." The proposed ordinance will be up for discussion on September 11 and again on September 28.
Utah Governor Calls for Federal Rescheduling of Marijuana. As voters in the state prepare to give a thumbs up or thumbs down to a medical marijuana initiative in November, Gov. Gary Herbert (R) is calling on Congress to reschedule it. "I'd like to see the federal government get out of the way," he said on Thursday during his monthly news conference. "We ought to call upon our congressional delegation (to) take it off the Schedule I list. Let's do the studies, let's do the clinical trials. Are they not paying attention in Washington? Evidently not," he said.
Wisconsin Voters Will Have a Chance to Weigh in on Legalizing Marijuana. Voters in 16 counties and two cities will have a chance to vote on non-binding advisory referenda for or against legalizing marijuana for either medicinal or recreational purposes. The referenda are on local ballots scattered across the state, from Milwaukee and Dane to LaCrosse and Langlade counties, as well as the cities of Racine and Waukesha.
Harm Reduction
New York Activists March from City Morgue to Governor's Office to Call for Action on Overdose Crisis. Activists and family members who have lost loved ones to overdose marched through Manhattan on International Overdose Awareness Day to demand Gov. Cuomo (D) take action on the overdose crisis. Amid the seventh straight year of increased overdose deaths in NYC -- 2017 being the deadliest year on record -- the community brought pictures and stories of their loved ones to Governor Cuomo's Manhattan office and demanded he takes action with evidence-based public health interventions to end the crisis.
Sentencing
Sentencing Commission Finalizes 2018-2019 Priorities. In a notice printed in the Federal Register Thursday, the US Sentencing Commission laid out is policy priorities for the remainder of 2018 and into 2019. The priorities include reexamining sentencing guidelines in the wake of the Booker decision, implementing its 2016 recommendations on sentencing enhancements to focus on actual violent offenders, and continuing its efforts to implement reforms in mandatory minimum sentencing, among others.