The world loses a global drug reformer, the US Senate could act on a marijuana measure this week, they're still sorting out medical marijuana in Oklahoma, and more.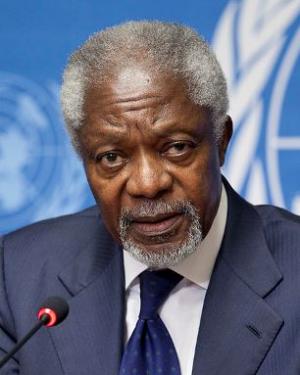 Marijuana Policy
US Senate Could Vote This Week on Amendment to Require Feds to Study Impact of Marijuana Legalization. The Senate could vote this week on an amendment to the Defense, Labor, Education, and Health and Human Services funding bill from Sen. Robert Melendez (D-NJ) that would direct those departments to contract with the National Academy of Sciences to study cannabis tax revenues, rates of medicinal use, and opioid overdose rates in states where marijuana is legal. The amendment is similar to a standalone bill filed in the House last month by Reps. Tulsi Gabbard (D-HA), Carlos Curbelo (D-FL), and others.
North Dakota Cops Come Out Against Legalization Initiative. At its convention in Minot last Friday, the North Dakota Peace Officers Association approved a resolution opposing the state's marijuana legalization initiative. Police expressed concerns about drugged driving and "how at a high school football or soccer game someone can't smoke a tobacco cigarette, but they could smoke a marijuana cigarette." But initiative proponents said state smoking laws would apply to marijuana, too.
Medical Marijuana
Oklahoma Medical Marijuana Constitutional Amendment Initiative Fails to Make Ballot. An initiative that would have put the right to use medical marijuana in the state constitution will not appear on the November ballot. That initiative, State Question796, came up short on signatures. It needed more than 123,000 valid voter signatures but came up with only 95,000 raw signatures. Voters in Oklahoma approved a statutory medical marijuana initiative earlier this year.
Oklahoma Medical Marijuana Groups Agree on Proposed Bill. Advocates led by New Health Solutions have crafted a 202-page bill designed to get the state's nascent, voter-approved medical marijuana law up and running. The bill would postpone any limits on the number of business license holders for two years and eliminates a requirement that the state investigate proposed medical marijuana businesses and their backers before issuing licenses. It also lets residential landlords charge a $250 fee for marijuana use on their property, removes state restrictions on gun ownership with a medical marijuana license and would also protect employees working in infrastructure operations and maintenance who want to obtain a license. Advocates say the legislature needs to return in special session to iron out last-minute hitches and avoid delays in implementing the program. The Department of Health is supposed to begin accepting license applications on Friday.
International
Kofi Annan Dead at 80. Former UN Secretary General Kofi Annan has died at age 80. He was also a member of the Global Commission on Drug Policy, which issued the following statement on his death: "It is with deep sadness and a tremendous sense of loss that the members of the Global Commission on Drug Policy have learned of the passing of their esteemed colleague Kofi Annan today, Saturday, 18 August 2018. A former Secretary-General of the United Nations and Nobel Peace Prize Laureate, Commissioner Annan worked tirelessly for peace throughout his life, and addressed the many challenges confronting the world with wisdom and pragmatism. He initiated the move towards eradicating extreme poverty with the Millenium Development Goals and contributed considerably to the global response to HIV.Mr Annan convened the West Africa Commission on Drugs and remained a dedicated member of the Global Commission on Drug Policy. He was an ardent advocate for a more humane approach to drug control, stating: "I believe that drugs have destroyed many lives, but wrong government policies have destroyed many more." In his work with the Commission, he displayed the same commitment to protect the dignity, health and human rights of all. Mr Annan will be forever remembered for his contribution to global peace and his profound love and dedication to humanity. The members of the Global Commission on Drug Policy join millions around the world in honoring his memory and express their deep condolences to his family for this great loss."