Drug overdose deaths hit another record high last year, the DEA is cutting prescription opioid quotas again, California pot tax revenues are not meeting expectations, and more.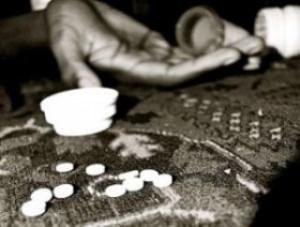 Marijuana Policy
California Pot Tax Revenues Still Sluggish. The state has taken in $82 million in marijuana tax revenues in the first six months of 2018, finance officials reported. That's less than half the $185 million anticipated. Politicians and industry figures say that's because illicit sales still flourish and because many localities in the state don't allow retail marijuana sales. At a meeting with state regulators Tuesday, fingers were also pointed at a shaky supply chain, a shortage of licenses, testing problems and restrictions on retail sales and deliveries.
Medical Marijuana
Utah Medical Marijuana Foes Try Hail Mary Court Challenge to Block Initiative. Opponents of the Proposition 2 medical marijuana initiative filed a lawsuit in state court Wednesday seeking to remove the measure from the ballot. The opponents claim the initiative would tread on their freedom of religion because it violates the religious beliefs of a Mormon foe. "In the United States of America, members of all religions, including the Church of Jesus Christ of Latter Day Saints have a constitutional right to exercise their religious beliefs," the complaint reads. "This includes the right not to consort with, be around, or do business with people engaging in activities which their religion finds repugnant." Proponents of the initiative called the move "a wacky attempt" by foes to derail medical marijuana.
Heroin and Prescription Opioids
DEA Proposes Big Cuts in Opioid Manufacturing Next Year. The DEA has proposed decreasing the manufacturing quotas for the "six most frequently abused" opioids for next by 10%. That would be the third straight year of reductions. The move is described as part of President Trump's Safe Prescribing Plan, which seeks to "cut nationwide opioid prescription fills by one-third within three years." Neither this proposed cut nor the plan address whether bluntly tightening production quotas could lead to shortages for patients needing them for chronic pain.
Overdose Deaths At Record High Last Year, Driven By Opioids. The Centers for Disease Control and Prevention (CDC) reported Wednesday that preliminary figures showed that more than 72,000 Americans died of drug overdoses last year, up 7% over 2016. Opioids, which include prescription painkillers along with heroin and other illegal synthetic opioid drugs, contributed 49,068 to the total number of overdose deaths, the report indicates. From 2002 to 2017, the CDC estimates a 4.1-fold increase in the total number of deaths due to all types of opioid drugs.